Glazed Maple Shortbread Cookies
These melt-in-your-mouth cookies combine the rich taste of buttery shortbread and iconic bold taste of maple syrup. They are crispy and tender with a delicious sweet-smokey finish.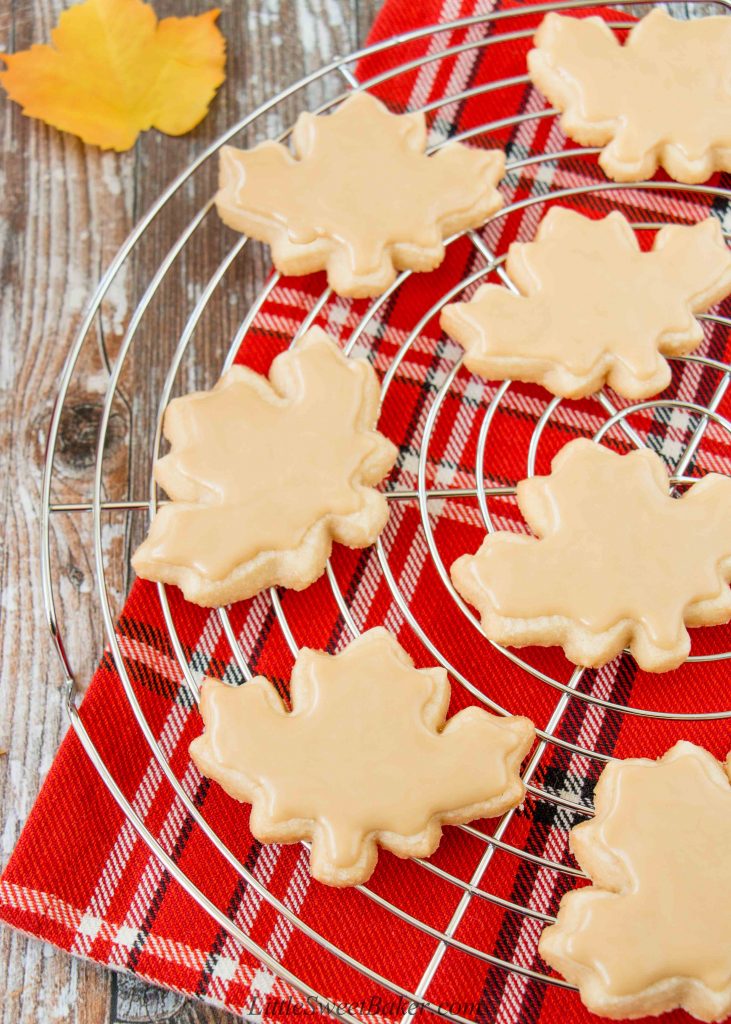 What better way to celebrate Canada Day than with these cute little maple leaf shaped cookies. Not only are they adorable, but they taste amazing as well. And nothing is more Canadian than maple syrup, eh?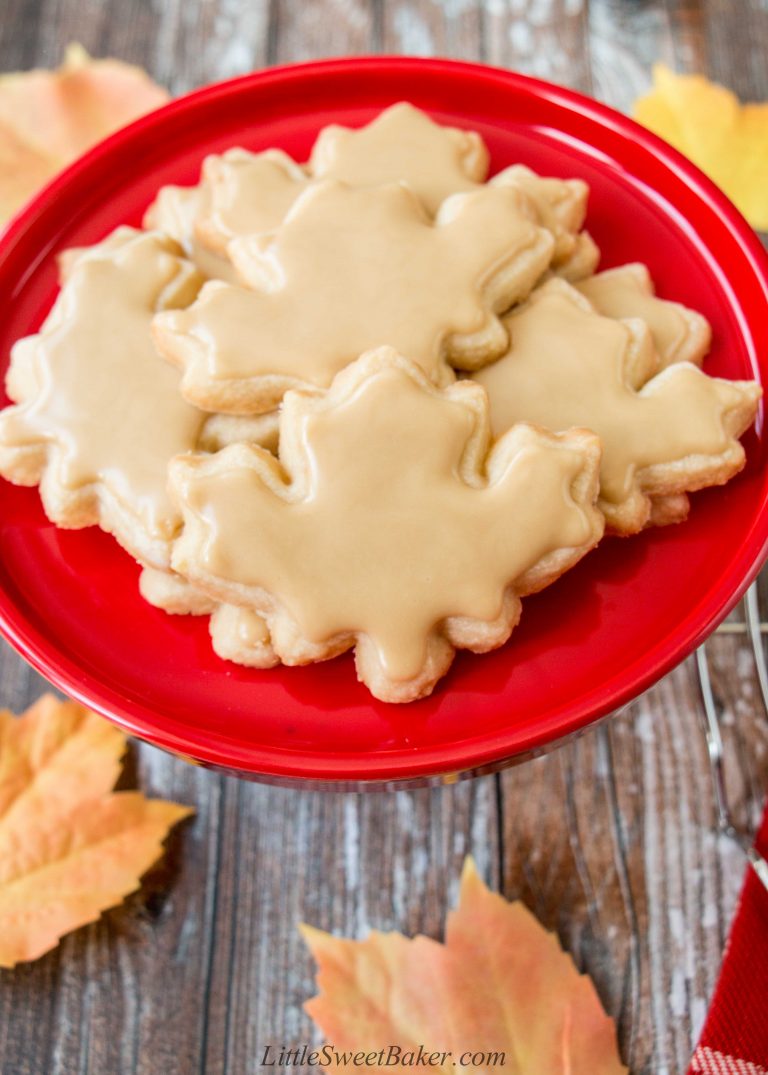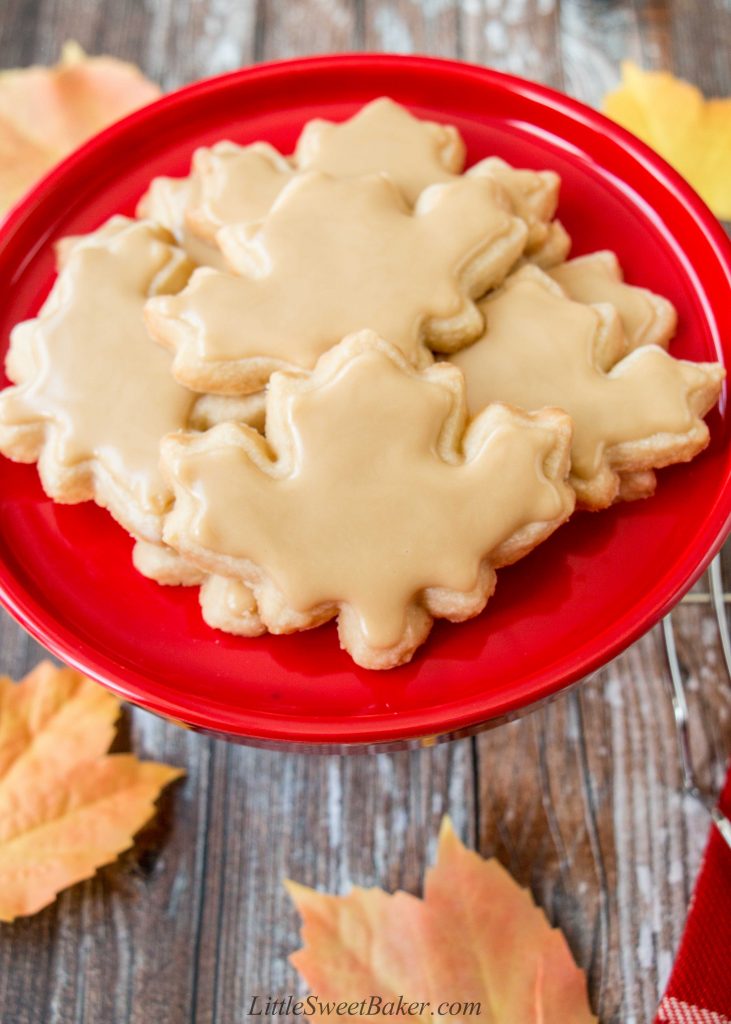 These cookies start with a simple 3-ingredient shortbread cookie recipe. I simply added a teaspoon of maple extract for an intense maple flavor. Once the cookies had cooled, I topped them with a pure maple syrup glaze.
Next, I took the time to outline my cookies, then roughly filled them in with the glaze, then I took a toothpick to fill in the gaps to give the cookies a perfect finish. However, you can just spread the glaze on top of the cookies with a knife or spatula, or even thin out the glaze and just dip the surface of the cookie into it. Either way, the cookies are delicious. They are even delicious without the glaze if you want to cut down on the sugar. But hey, we're celebrating a country here, why not just enjoy?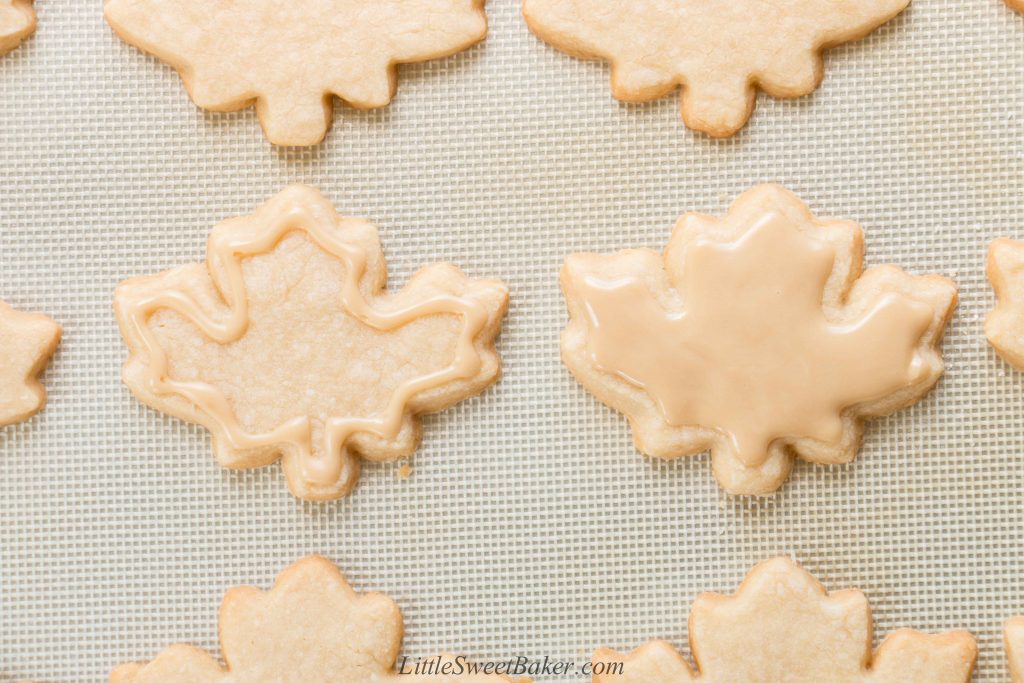 These maple shortbread cookies are light and crispy. They are rich and buttery with the most delightful taste of maple syrup. The taste is sweet with a deep caramel and woody aroma of maple. They are so tender, they just crumble in your mouth!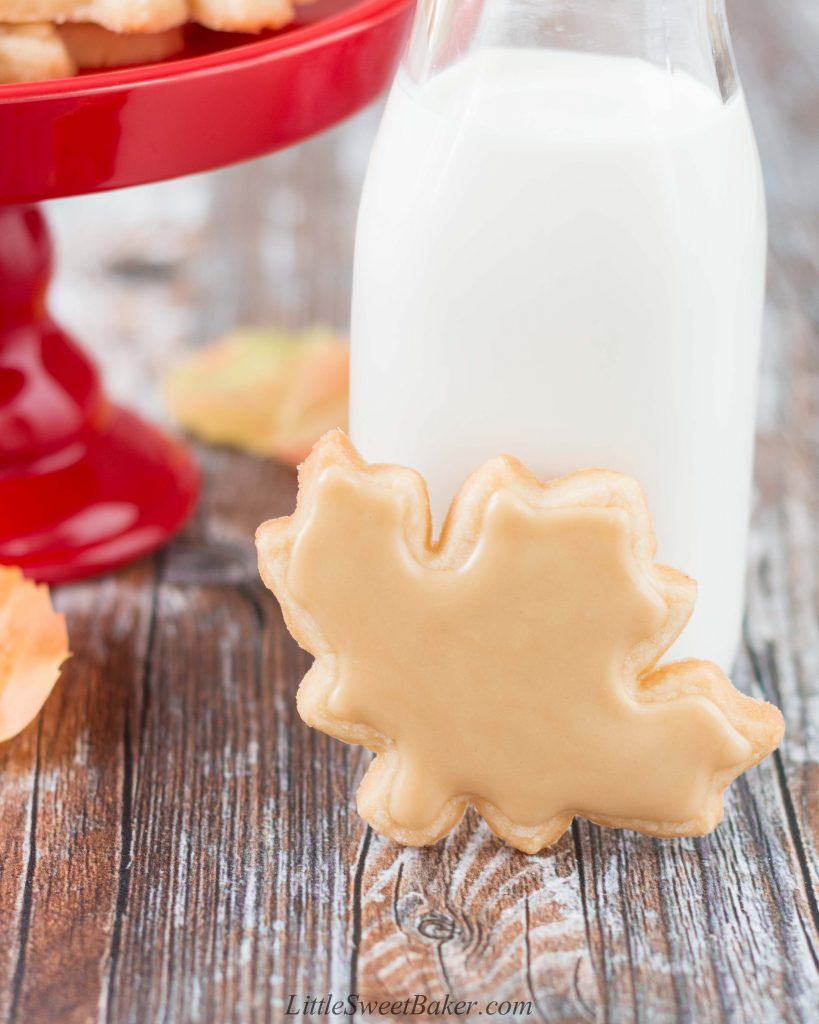 Print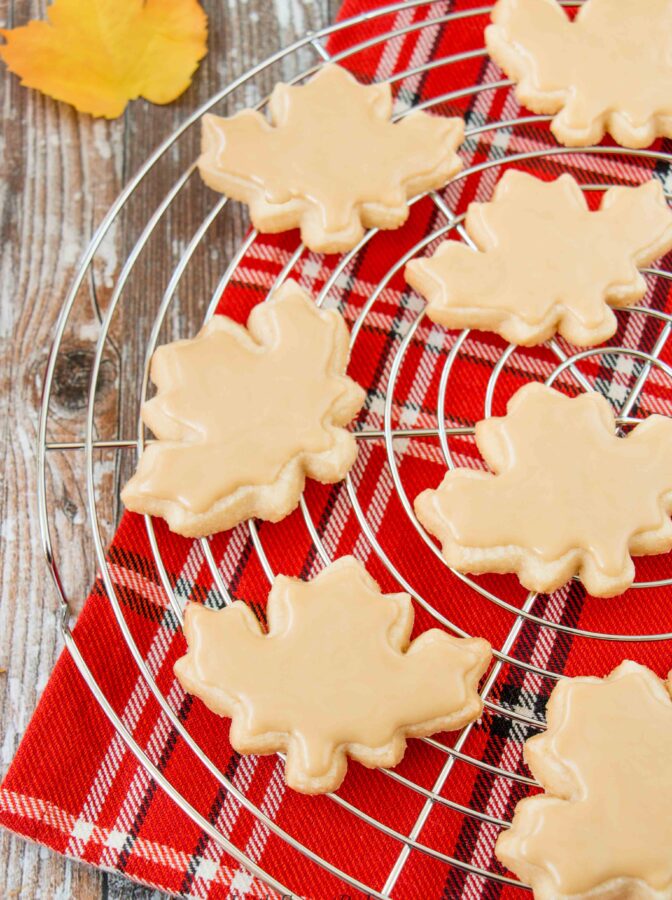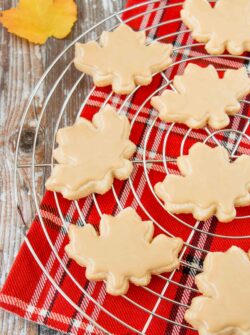 Glazed Maple Shortbread Cookies
Author: Lily Ernst
Prep Time: 20 min
Cook Time: 10 min
Total Time: 30 minutes
Yield: 2 dozen 1x
Category: dessert, snack
Method: bake
Cuisine: American
---
Description
These melt-in-your-mouth cookies combine the rich taste of buttery shortbread and iconic bold taste of maple syrup.
---
shortbread
1 cup (227g) unsalted butter, softened
1/2 cup (60g) powdered sugar
1 tsp maple extract
2 cups (250g) all-purpose flour
glaze
1 cup (125g) powdered sugar
1/4 cup (63ml) pure maple syrup
---
Instructions
Preheat oven to 350F. Line two baking sheets with parchment paper or non-stick baking mat.
In a large bowl, cream together the butter, sugar and maple extract.
Add in the flour and continue to mix until just combined. If the dough seems too soft to roll, chill in the fridge for 20 minutes to firm up.
Dust your rolling pin and countertop with powdered sugar. Roll out the dough to about 1/4″ thick.
Cut out the cookies using cookie cutters, re-rolling the scraps as necessary. Place a dozen cookies on each baking sheet.
Bake for 10-12 minutes or until the edges are lightly browned. Let cookies completely cool before glazing.
To prepare the glaze; stir together the powdered sugar and maple syrup until smooth. Add more powdered sugar or maple syrup if needed to reach desired consistency. You want the glaze to be thick but spreadable.
Place the glaze in a piping or ziplock bag. Cut a tiny opening in the tip or corner of the bag. Pipe an outline around the cookie. Then roughly fill it in with glaze. Use a toothpick to smooth out the glaze and fill in any gaps. Let stand until dry.
---
Keywords: maple shortbread cookies, easy recipe for shortbread cookies, maple glaze, Canada Day dessert
Recipe adapted from Dine & Dish and Canadian Living.