About/Contact
Meet Lily of Little Sweet Baker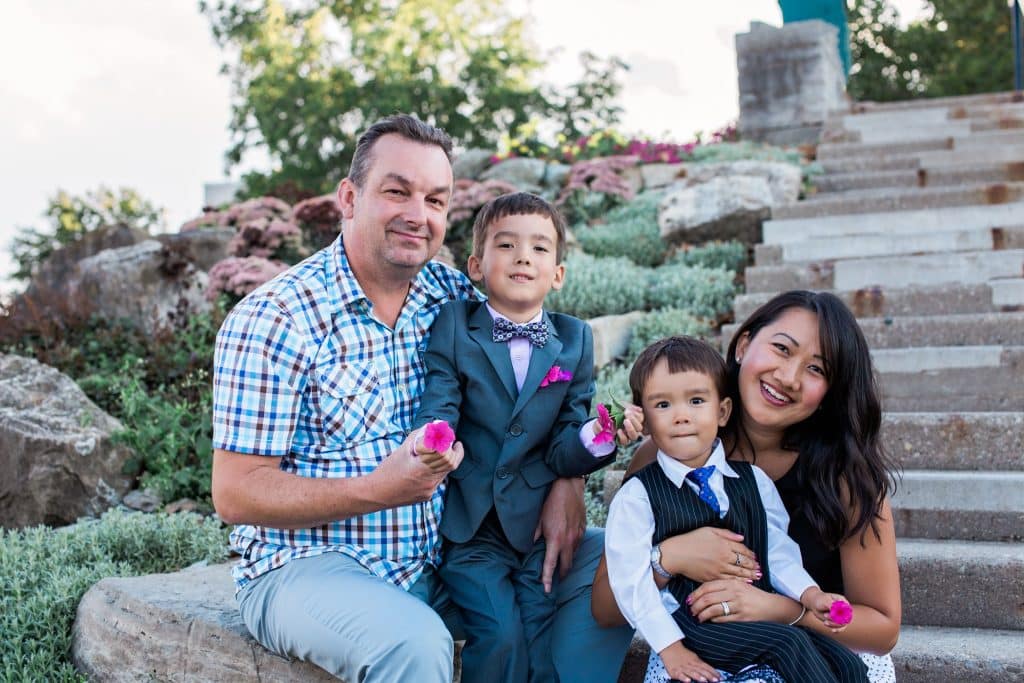 A little bit about me………
Well, I am from Ontario, Canada where I live in a small town with my husband and 2 boys.
I am the recipe developer, writer, and food photographer behind Little Sweet Baker. My husband, his co-workers and my neighbours are my taste testers and critics. My kids are my distraction and there is never a dull moment with two boys running around the house.
Baking has always been a passion of mine. I come from a family of bakers and candy makers (see fun facts below). All my recipes have been tried, tested, and true. I always include as much detail as possible like why this recipe works, expert tips, and FAQs. My ingredients are minimal and my instructions are easy to follow. I design my recipes for you to feel like a master in your kitchen with very little effort, and best of all enjoy good food with friends and family.
I started this blog back in January 2014, while I was on maternity leave, as a place where I could share some of my favorite recipes with friends, family and anyone who loves to bake. What started as a hobby has become a full-time dream job for me. I am so blessed to have such supportive family and friends, and such wonderful readers and followers. I am grateful for this every day.
I've had the wonderful opportunity to work with amazing brand companies and associations such as Betty Crocker, Pillsbury, Bob's Red Mill, and Williams Sonoma. My recipes have been featured on Better Homes and Gardens, The Huffington Post, Breakfast Television, and Delish.
I've been featured on And She Looked Up (a creative women podcast series) and The Hamilton Spectator where I share my personal family story to commemorate Asian Heritage Month. I've also been a guest speaker at Food Blogger Unites and Sheridan College in which I had the opportunity to share my experience and expertise as a full-time food blogger.
Fun Facts:
My father's side of the family used to own a bakery and my mom's side of the family used to own a small candy manufacturing company, so sugar runs in my blood.

I have a Biochemistry degree. My original career goal was medical research, but once I graduated from university I decided that working in a lab was not for me.

Why Little Sweet Baker? Well, I specialize in desserts and I stand a whole five foot nothing (I'm short).

I'm a super girly girl. I love all things pink, sparkly, and Hello Kitty.
New to Little Sweet Baker? Start with my most popular posts. There is a reason why they all have received hundreds of rave reviews. You can also browse all of my recipes in my recipe catalog.
Thank you for visiting and please feel free to contact me with any questions, comments or even just to say hi! My email is lily@littlesweetbaker.com
Lily