Blogging for Passion & Profit e-book
is a collection of inspirational stories and advice from 20 leading bloggers and entrepreneurs on how they turned their passion into a successful business.
If you are looking to turn your blog, hobby, or side-hustle into a dream job, then this book is for you!
All proceeds from the sale of this e-book will go to Feeding America and Food Banks Canada.
for only $18.95 USD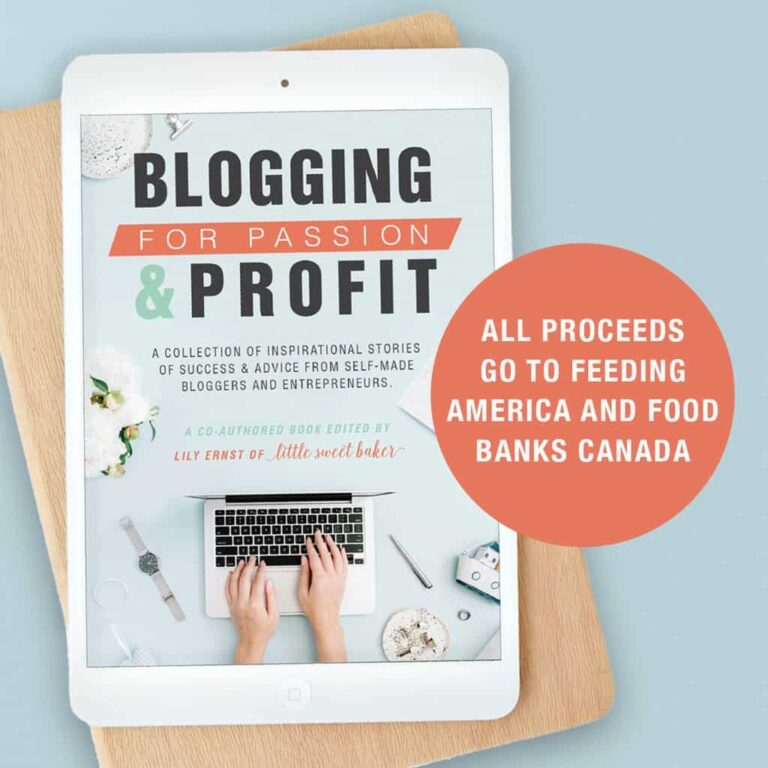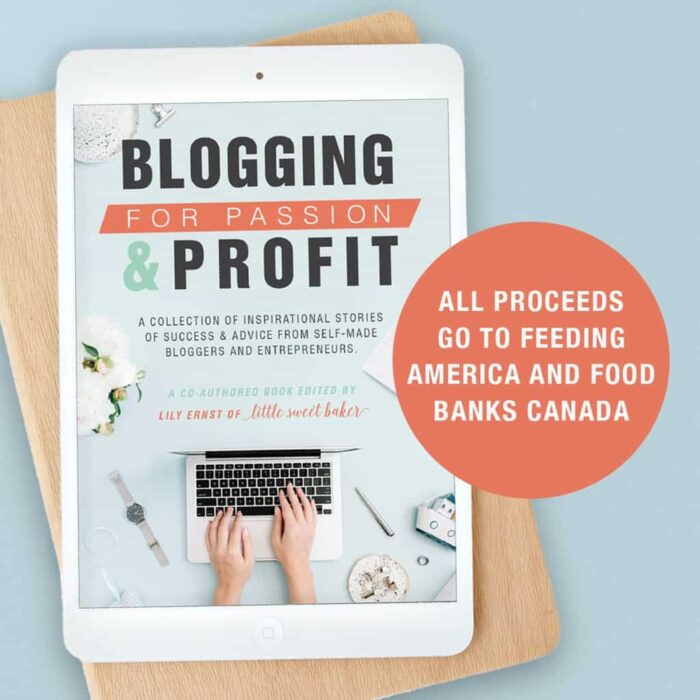 Lead Editor and Co-Author – Lily Ernst
Copy Editor – Allison Adelman
Book Designer – Maria Platusic
Co-Authors: Alejandra Graf | Ayngelina Brogan | Brian Johnson | Caroline Simmons | Danielle Rye | Darien Gee | Haley Williams | Heather Travis | Iva Ursano | Jeff Hawley | Jennifer Rizzo | Julie Cole | Kris Bordessa | Lisa Le | Matt Molen | Melissa Harfiel | Rachel Beach | Raymond Cua | Rosemary Molloy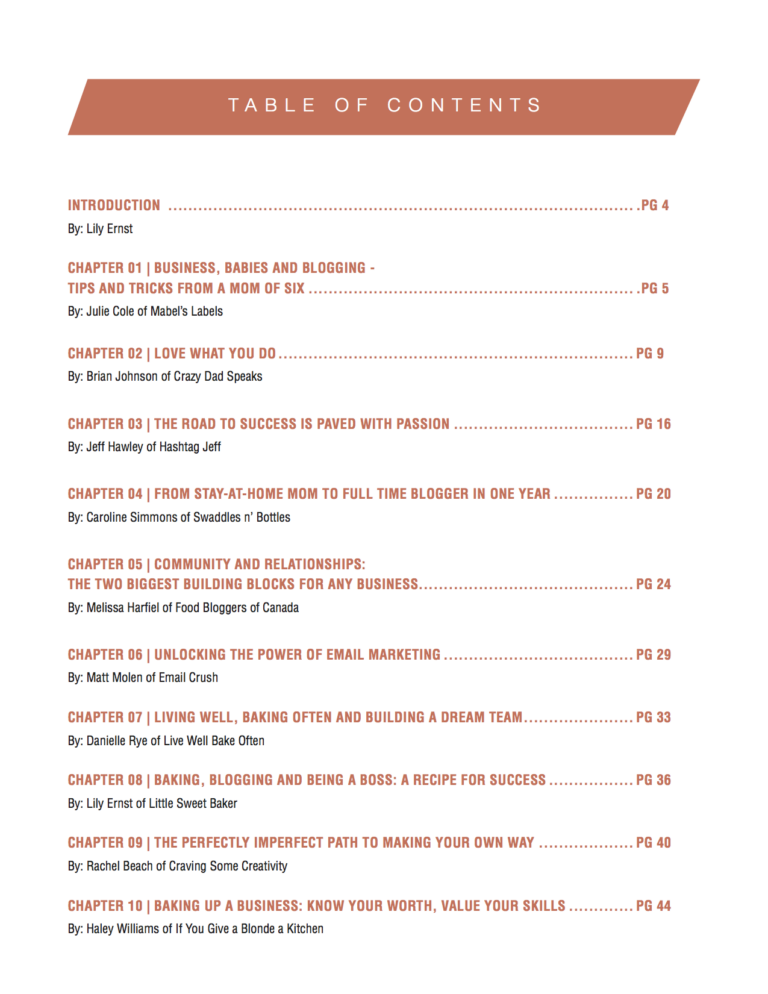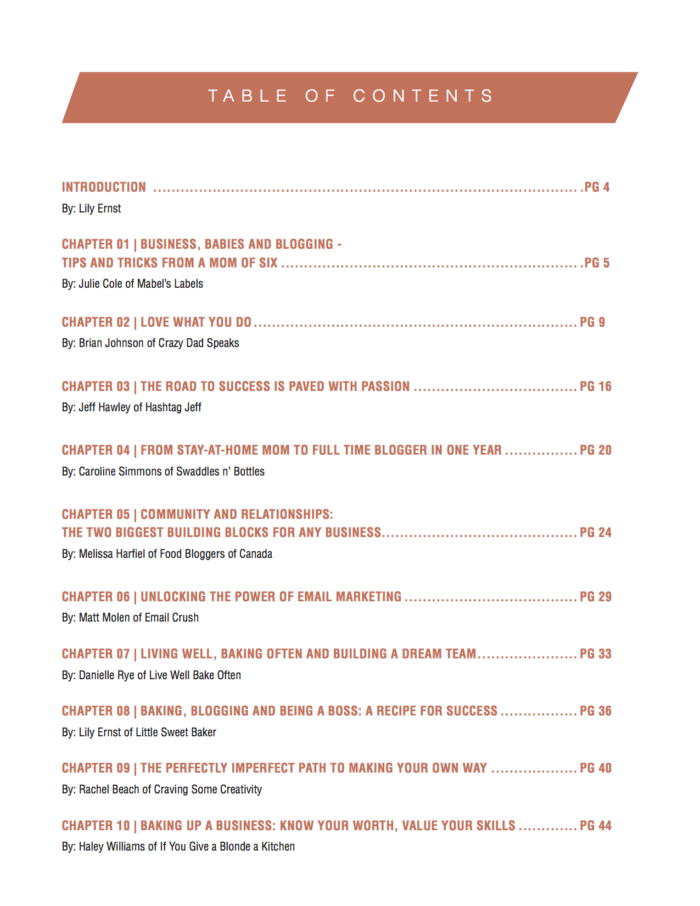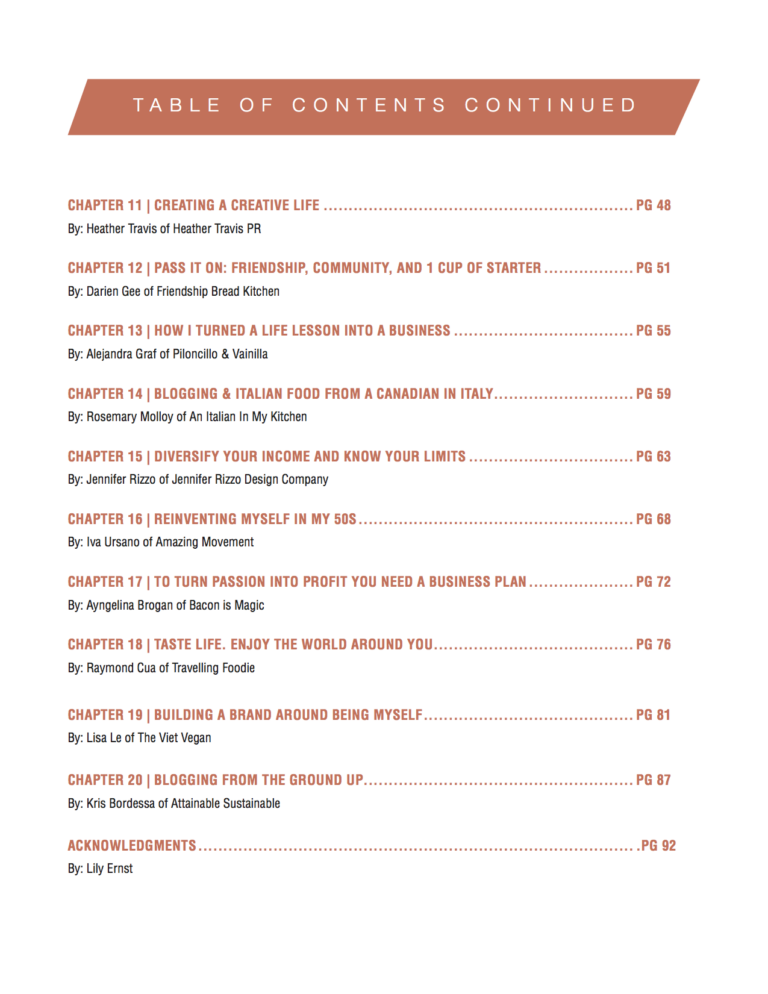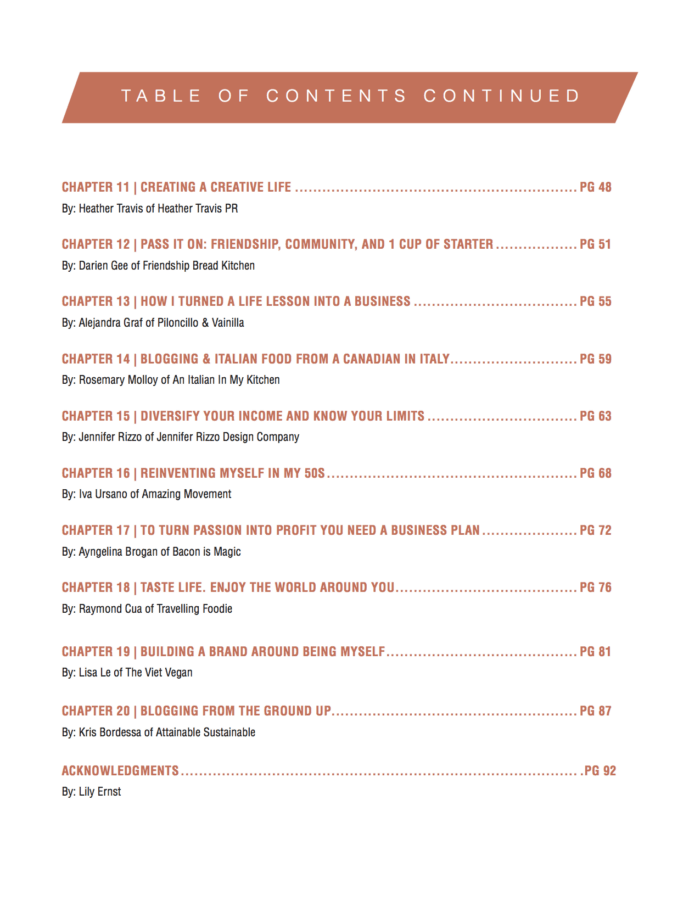 for only $18.95 USD