Easy Buttermilk Biscuits
These buttermilk biscuits are soft, flaky and delightfully buttery. Find out the secret technique as to why these are the easiest buttermilk biscuits you'll ever make.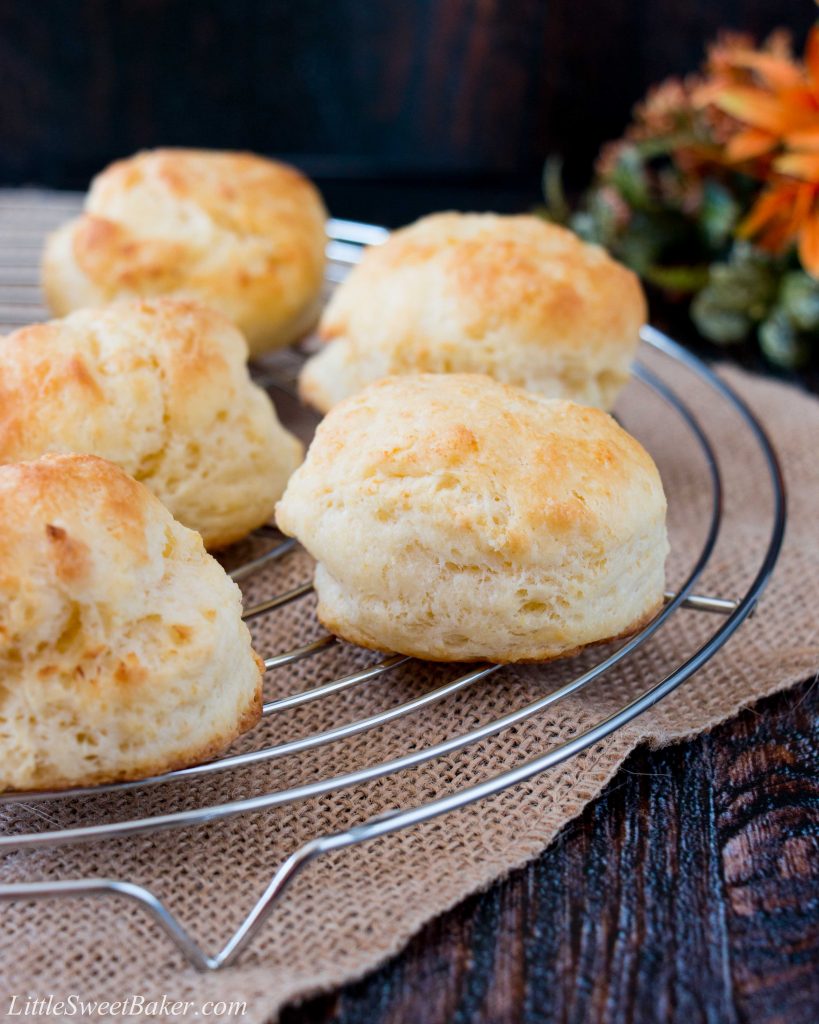 I first came across this interesting way of making biscuits on The Cafe Sucre Farine. Instead of cutting your butter into the dry ingredients by using a pastry cutter or food processor, you melt the butter and stir it into iced cold buttermilk. In doing so, you create globules of butter. You then just stir the slurry solution into the dry ingredients. The result is the same as if you were to cut the butter until it resembles coarse meal, but you actually get a more of a uniform texture. This technique is originally from Cook's Illustrated by Chris Kimball, and is super quick and easy, especially in comparison to doing it manually with a pastry cutter.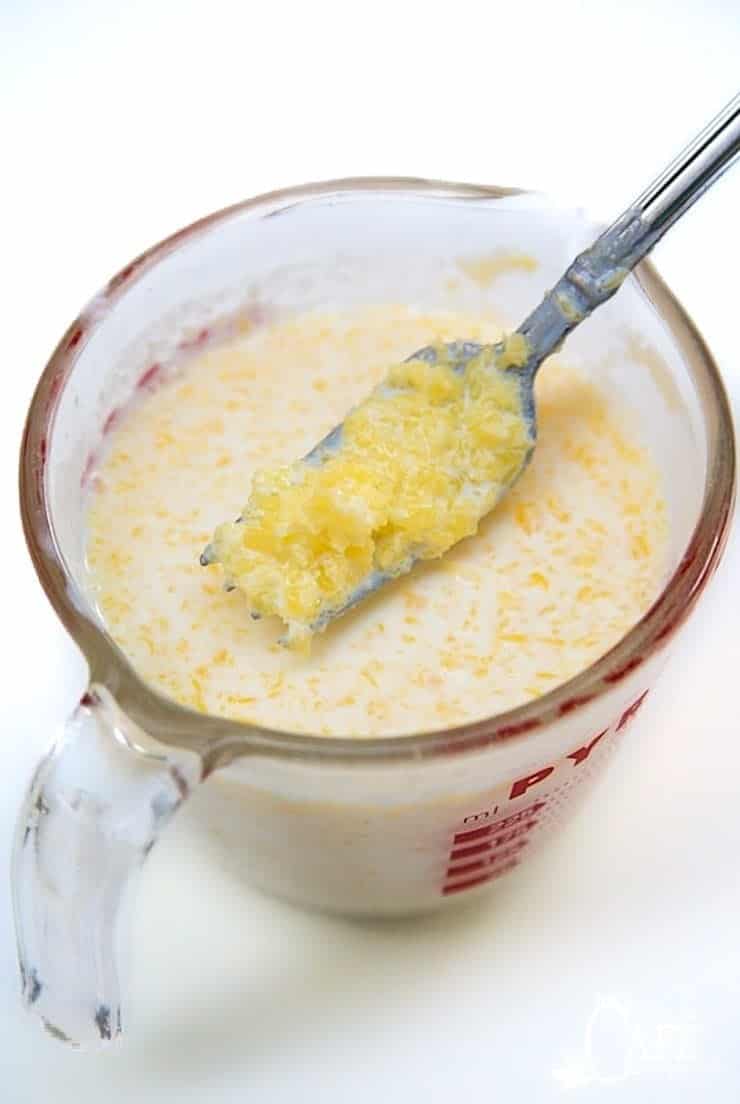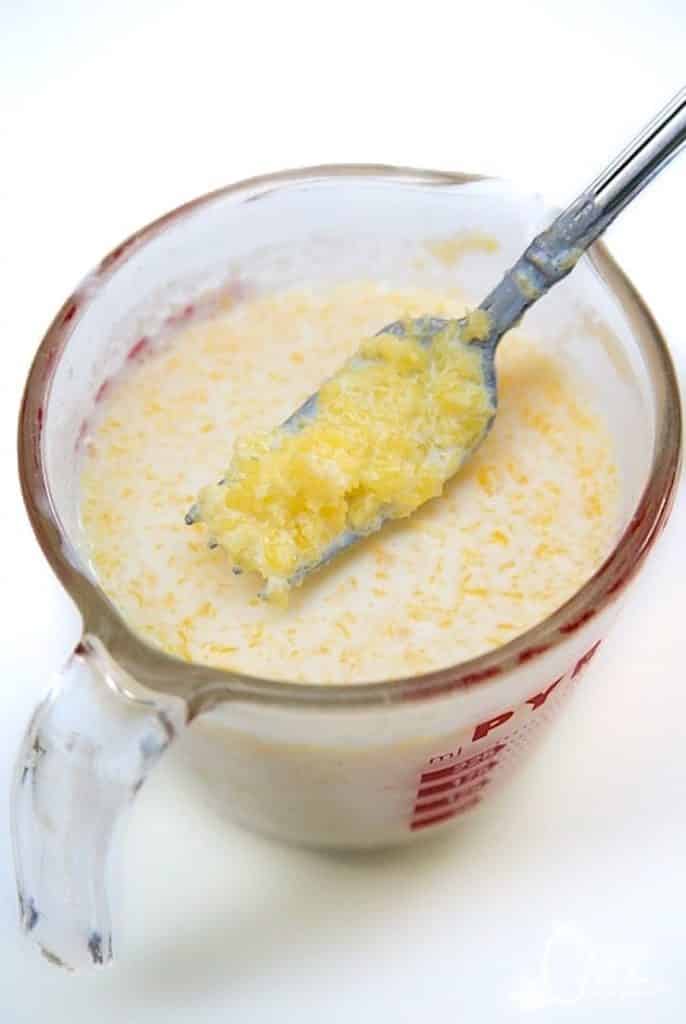 photo from Cafe Sucre.
The first time I made these biscuits, I had to add 1/4 cup more flour. So for the second attempt, I decreased the amount of buttermilk to keep the butter and flour ratio the same because I like my biscuits buttery. Also, instead of using both baking powder and baking soda, I went with straight baking powder. Other than that, I basically kept the recipe the same.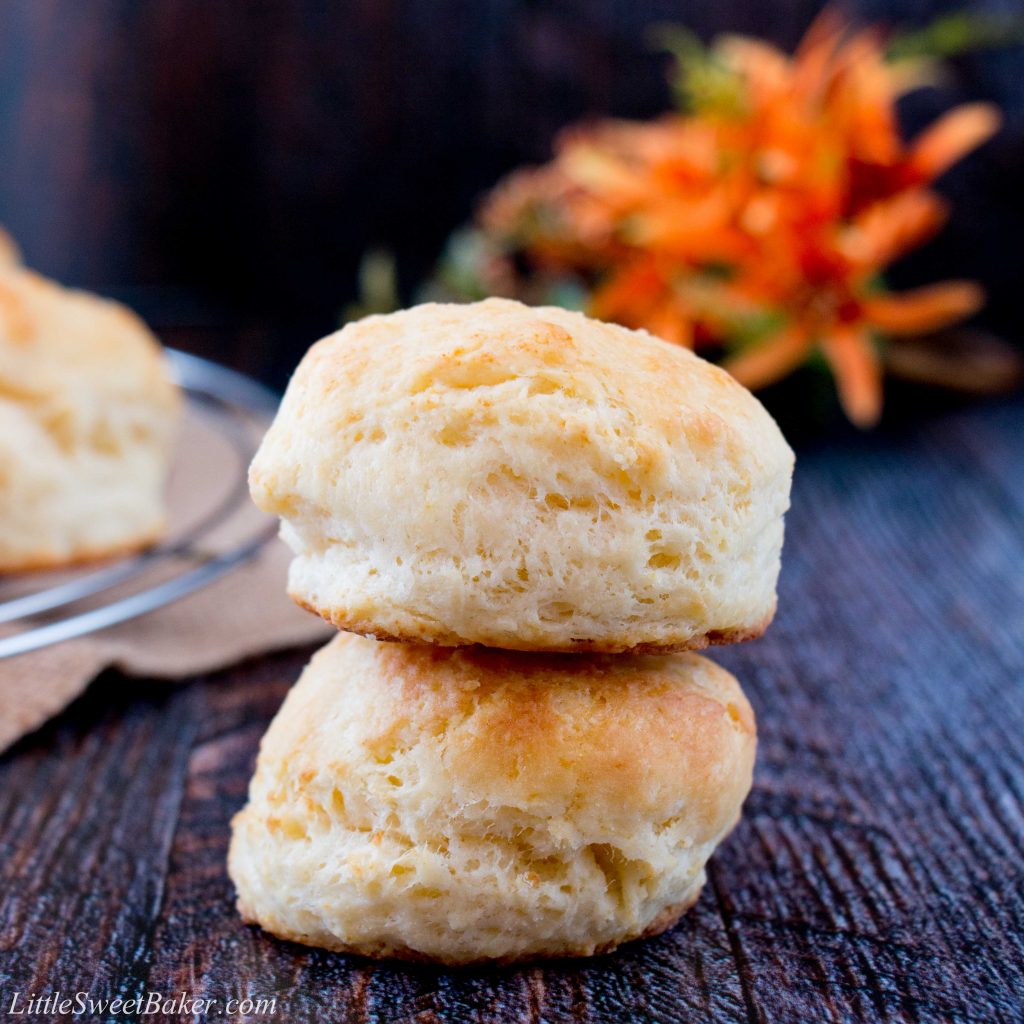 These buttermilk biscuits are baked till golden, which gives them a nice crispy exterior. They have cotton-like soft peelable layers on the inside and a delicious buttery taste. And because these biscuits are so simple to make, you can easily enjoy them anytime you want.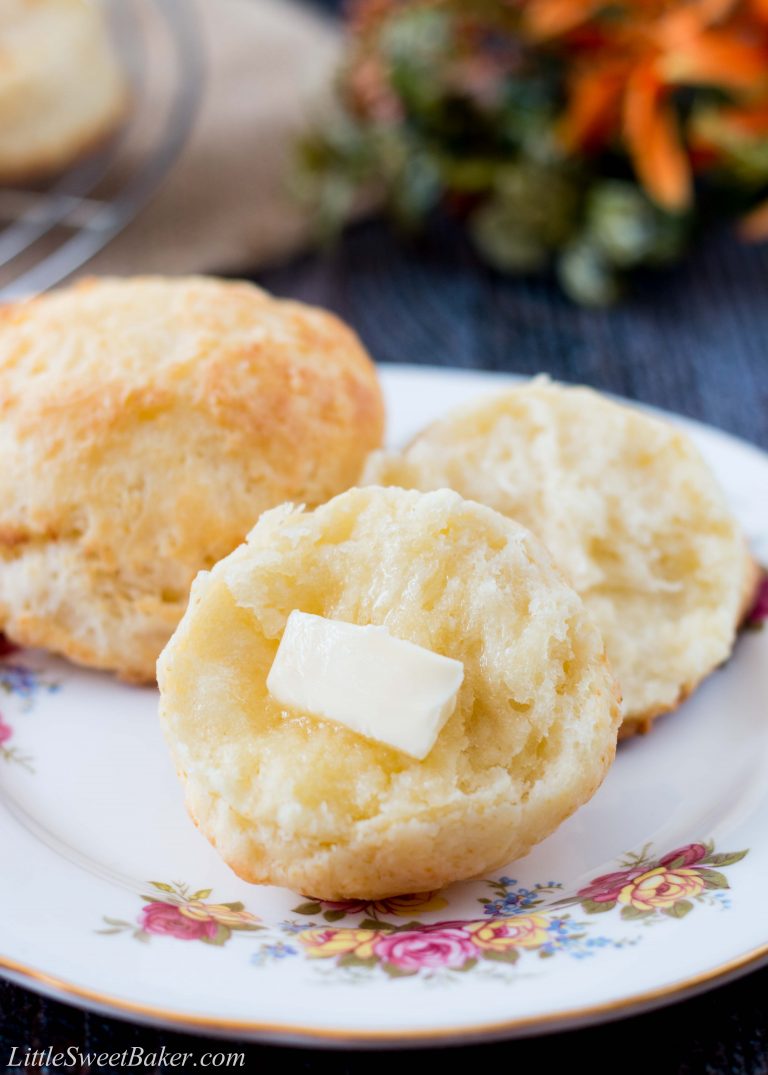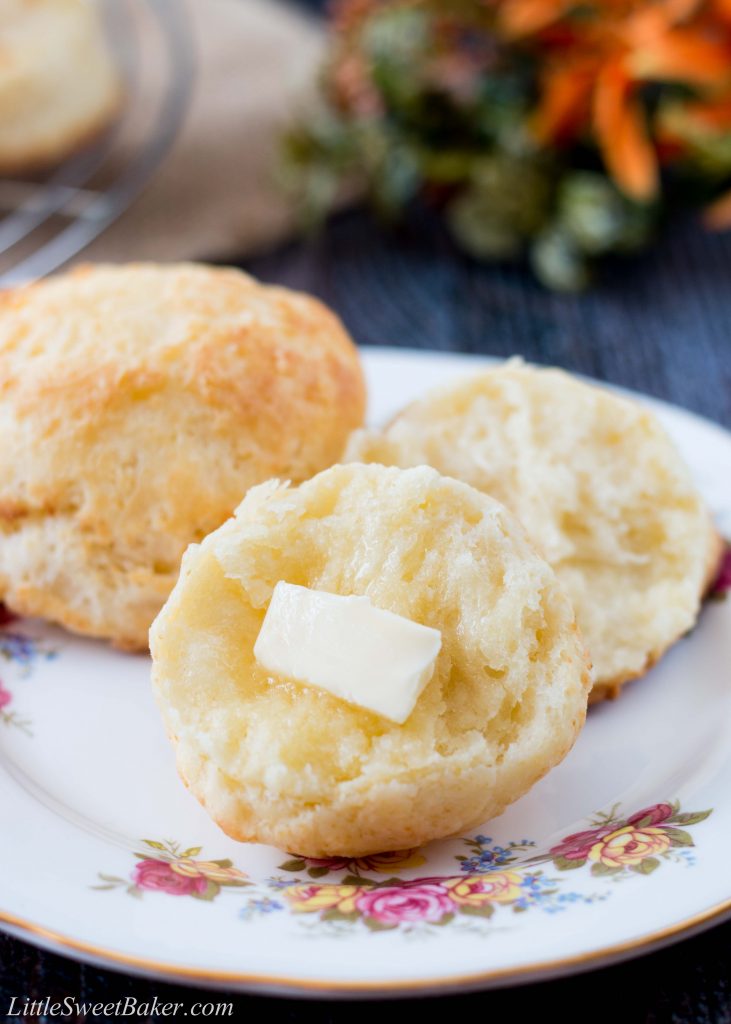 DID YOU MAKE THIS RECIPE? PLEASE KINDLY LEAVE A COMMENT AND STAR RATING BELOW.
Print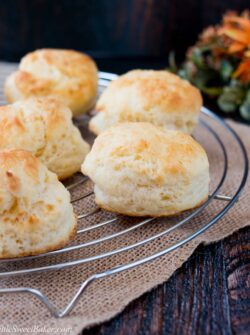 Easy Buttermilk Biscuits
Author: Lily Ernst
Prep Time: 20 min
Cook Time: 10 min
Total Time: 30 minutes
Yield: about 10 biscuits
Category: breakfast, side, snack
Method: bake
Cuisine: American
---
Description
These buttermilk biscuits are soft, flaky and delightfully buttery.
---
2 cups (250g) all-purpose flour
1 tbsp granulated sugar
1 tbsp baking powder
1 tsp salt
½ cup (114g) unsalted butter
¾ cup (188ml) buttermilk
---
Instructions
Preheat oven to 450F. Line a sheet pan with parchment paper or spray with non-stick cooking spray.
Place the buttermilk in the freezer for 10 minutes while preparing other ingredients.
Put the butter in a microwave-safe bowl, cover and heat on high for 30 seconds. If not completely melted, return to microwave for 10 second intervals till melted. Set aside to cool a bit while gathering other ingredients.
Whisk flour, sugar, baking powder and salt in large bowl.
After the buttermilk has been chilled in the freezer for 10 minutes. Slowly whisk in the butter with a fork. Stir until small clumps or globules form. (See picture above)
Add buttermilk mixture to dry ingredients and stir with rubber spatula just until all flour is incorporated and batter pulls away from sides of bowl. Dough should be stiff and not super wet.
Turn out the dough onto a floured work surface and coat all sides with flour. Gently knead a few times and pat out to 1 1/2″ in thickness.
Using a 2″ biscuit cutter, cut out as many biscuits as you can, and place on prepare baking sheet about 1 1/2″ apart. Knead the scraps a few times untill they hold together, then pat out again and cut out more biscuits.
Bake for 10-15 minutes or until tops are golden brown.
---
Keywords: easy biscuit recipe, buttermilk biscuits, flaky biscuits