Easy Halloween Desserts for Kids
Looking for some cute and spooky Halloween dessert ideas? Look no further. Here is a handpicked collection of 15+ easy and yummy treats for you and your kids to have some fun making, and even more fun eating!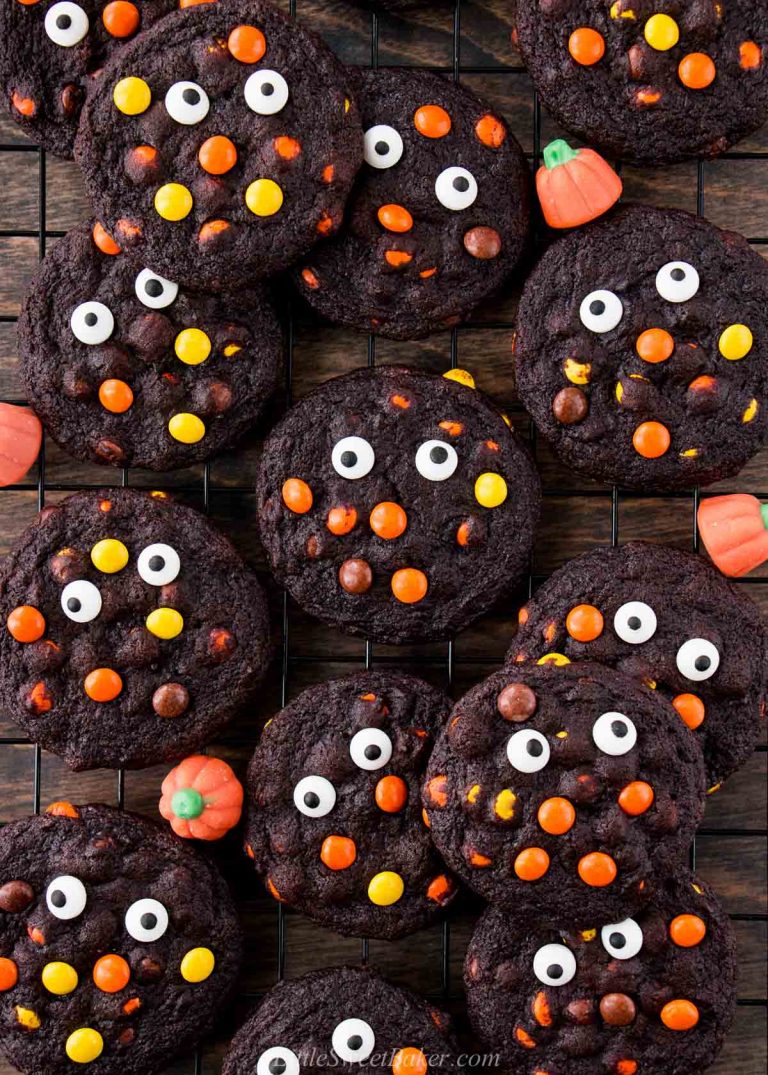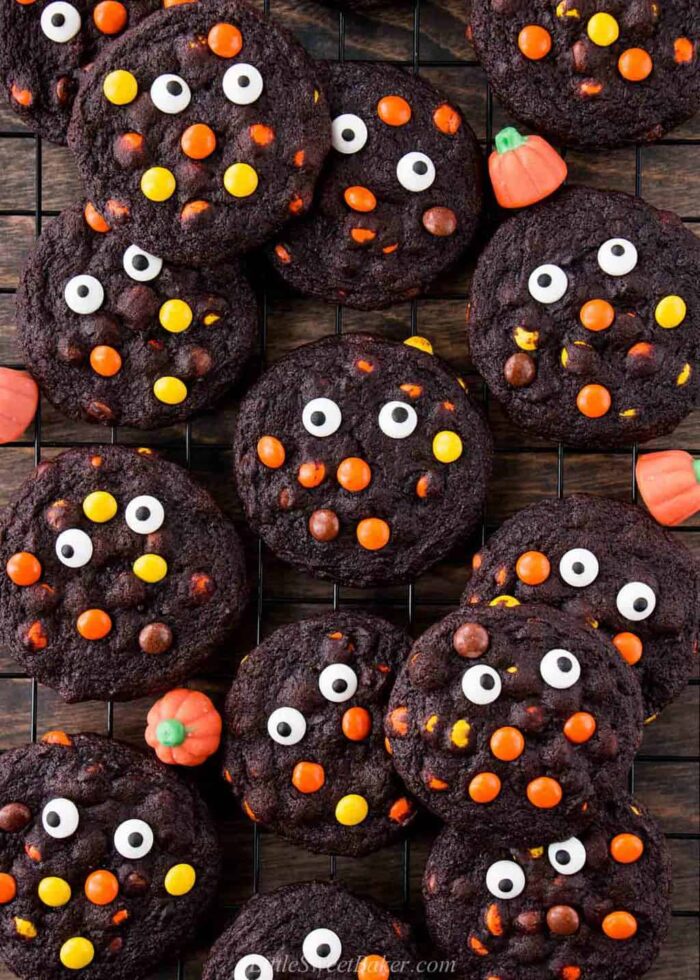 1) These tasty Chocolate Reese's Pieces Halloween Cookies are soft, fudgy, and loaded with crunchy-creamy Reese's Pieces. These cookies are dotted with candy eyeballs to make them extra spooktacular and fun to eat! Recipe by Little Sweet Baker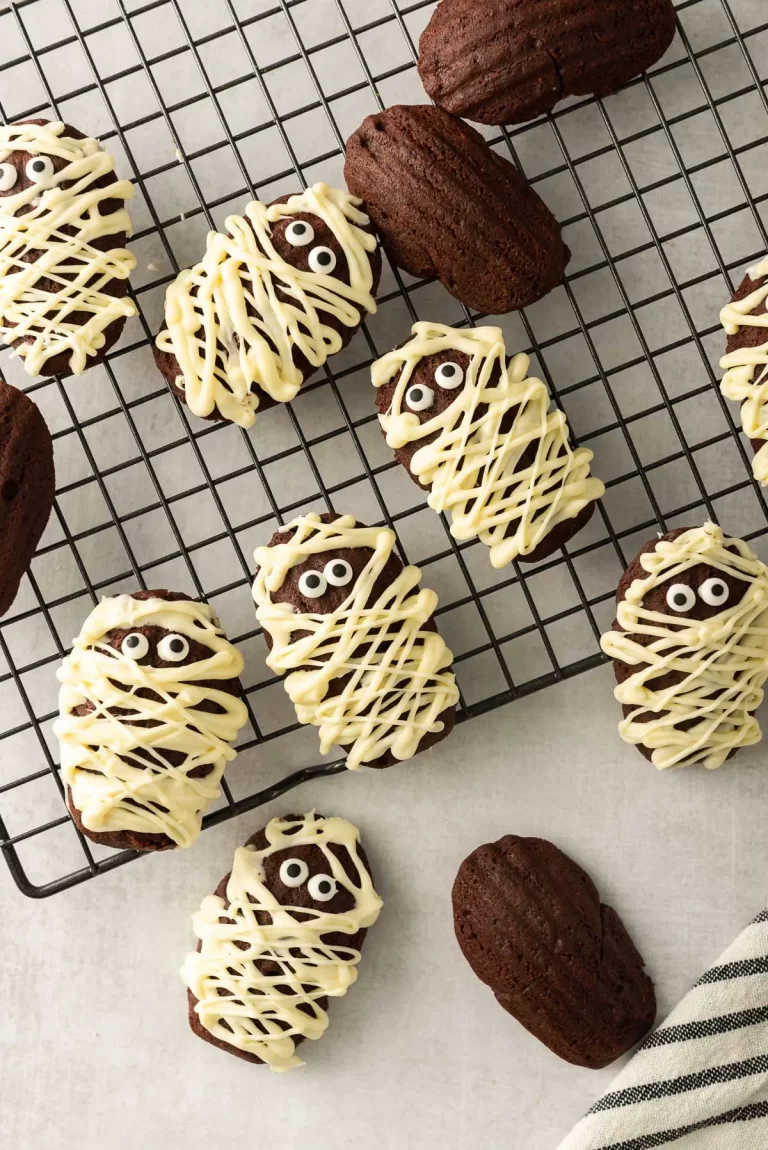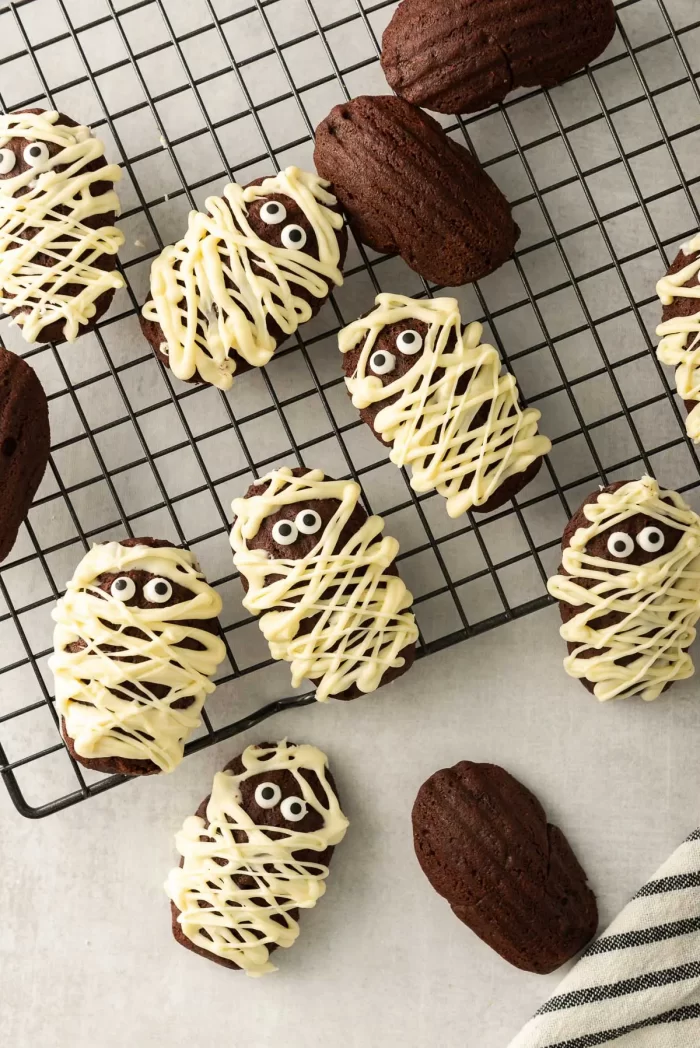 2) This recipe for Chocolate Madeleine Mummies brings the airy texture of a traditional French madeleine, combines it with the indulgent flavour of chocolate, and makes everything a little more fun with a tasty Halloween design! Recipe by Chocolates & Chai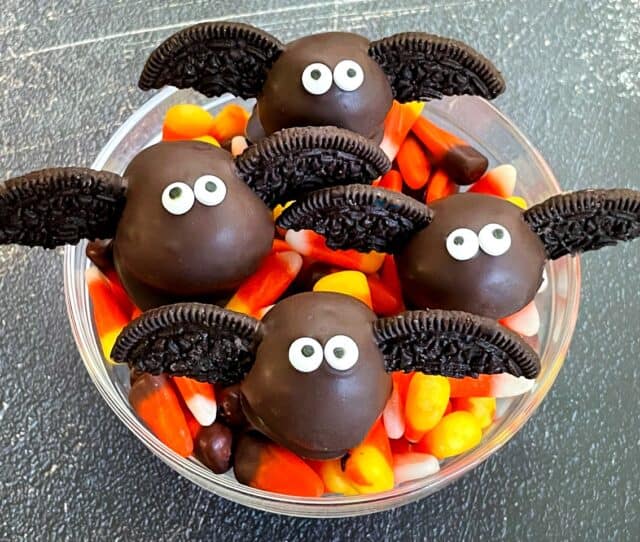 3) These Halloween Bat Cake Pops are easy to make and will be a hit at any Halloween party or celebration. You only need a handful of ingredients and a little imagination to make these fun little Halloween treats! Recipe by Emily Fabulous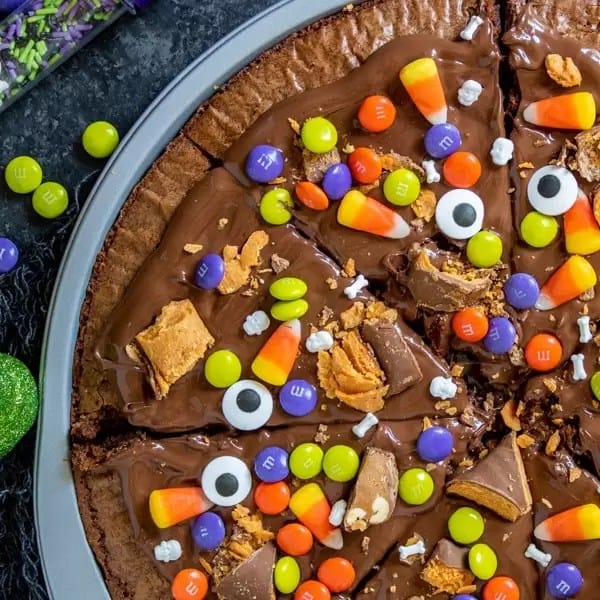 4) Halloween Dessert Pizza starts with a box of brownie mix and your favorite Halloween candy and bakes up into a delicious Halloween recipe for a Halloween party. Recipe by Homemade Interest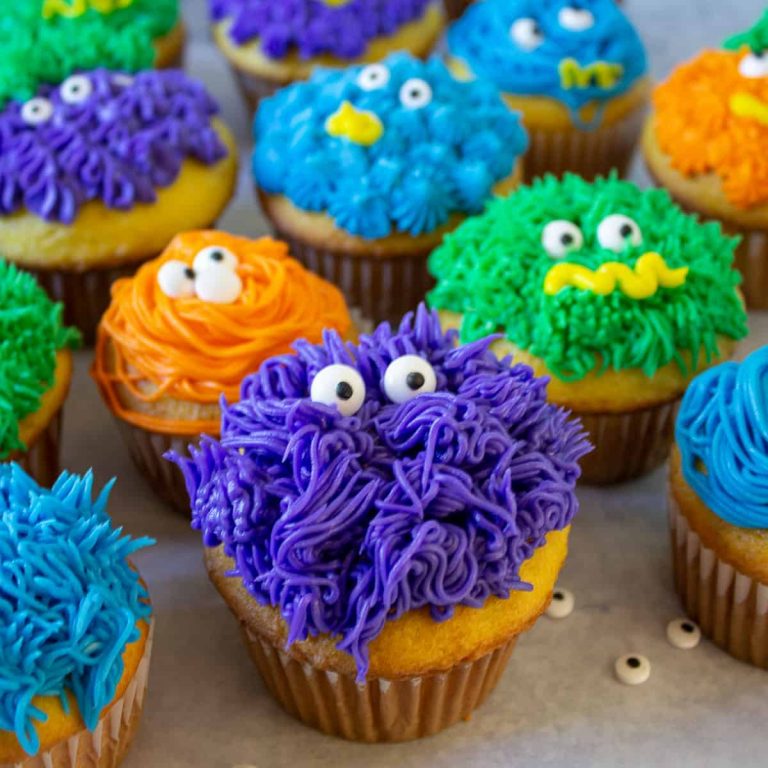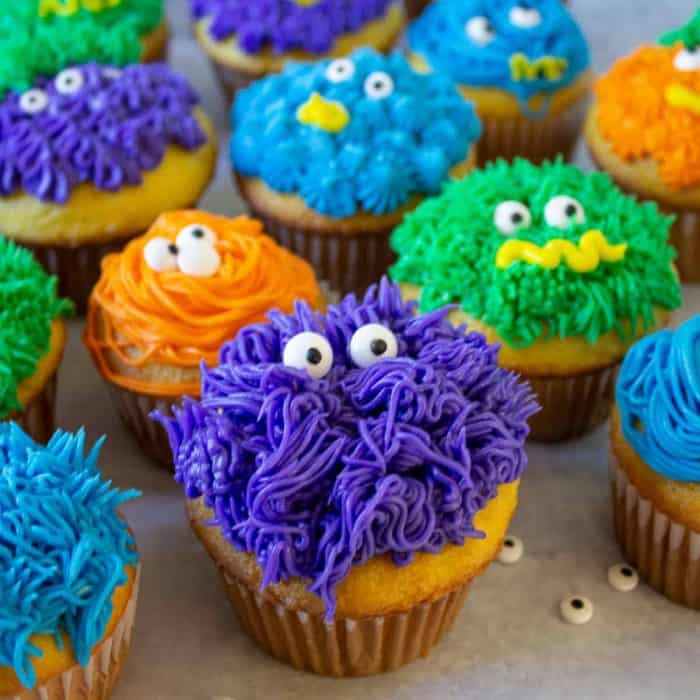 5) There's nothing scary about these monster cupcakes! They are as cute as can be and can be made with your favorite cupcakes! Recipe by Beyond The Chicken Coop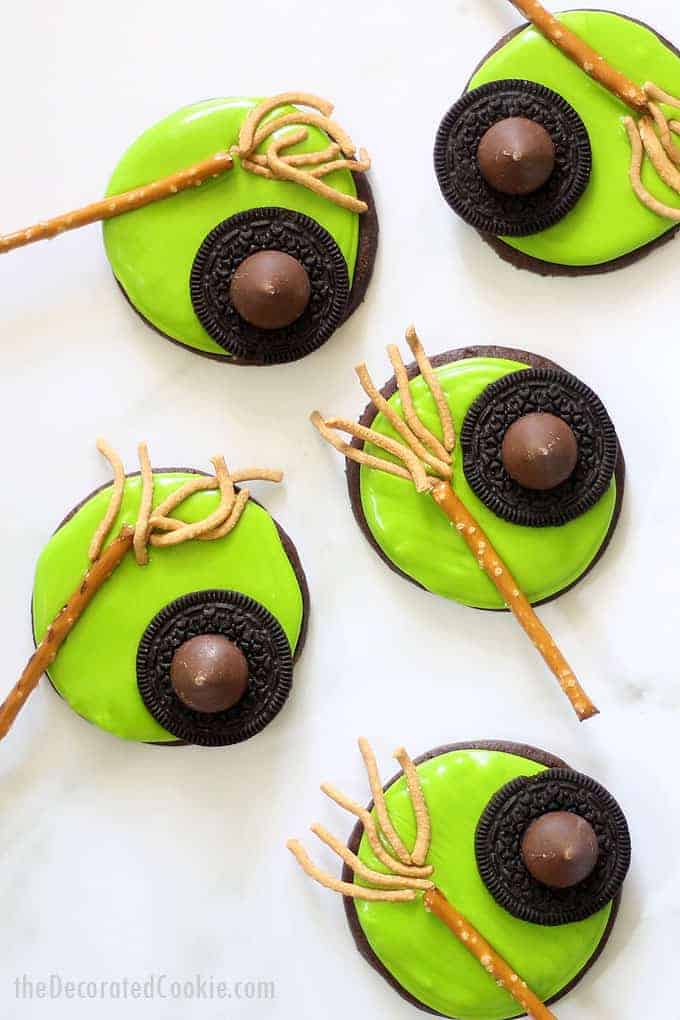 6) Melted witch cookies, rich chocolate sugar cookies topped with royal icing, are sure to be a hit this Halloween. Recipe by The Decorated Cookie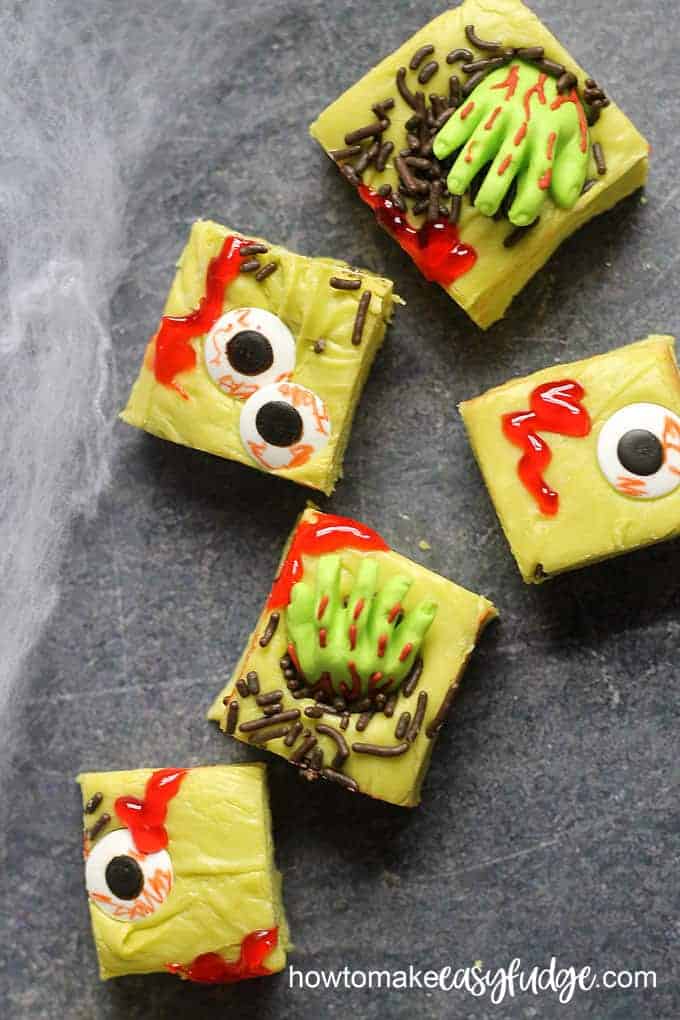 7) This creepy Zombie fudge is easy to make, with just the right amount of gory goodness. Made with only a few ingredients in the microwave, it's perfect Halloween party food. Recipe by How to Make Easy Fudge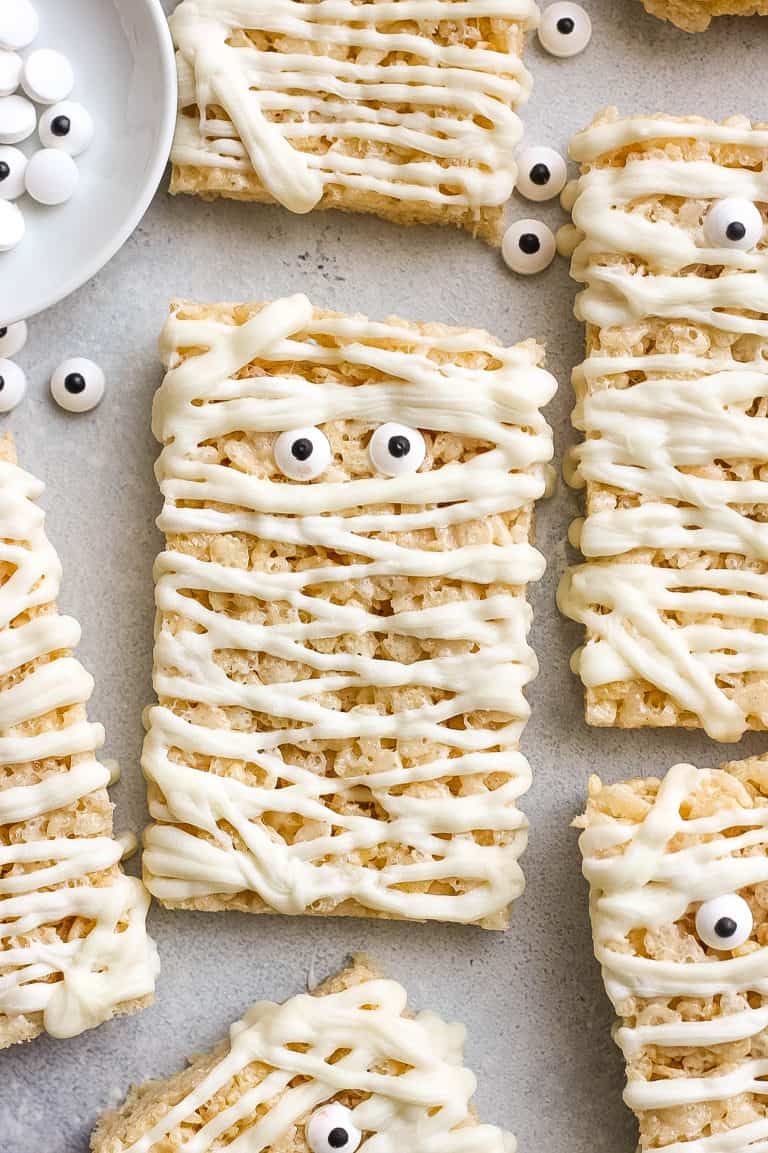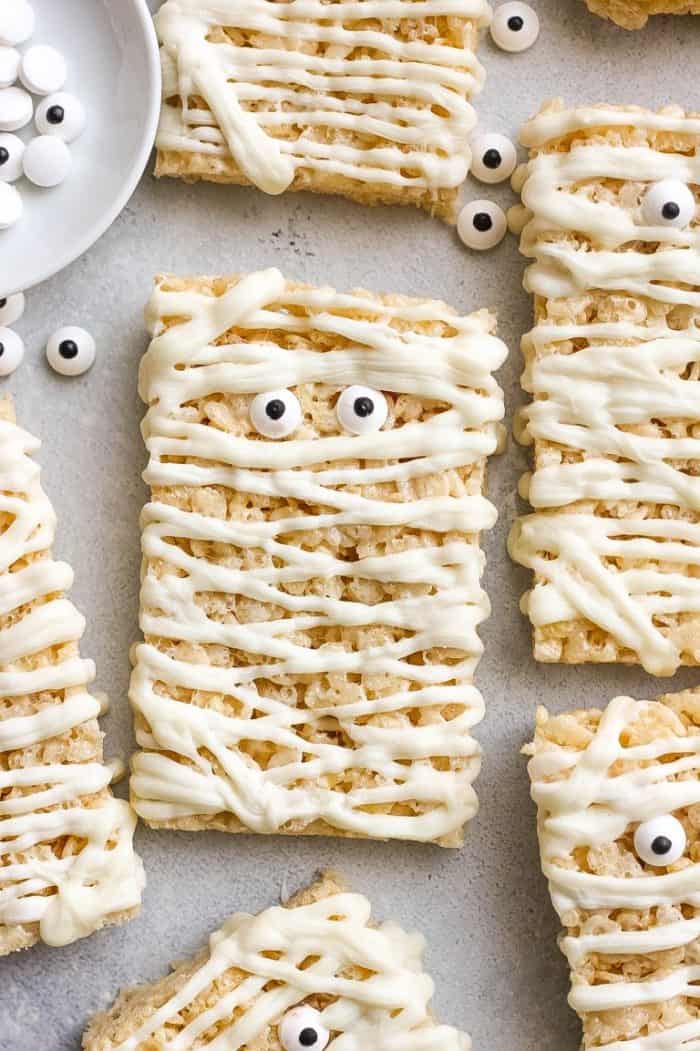 8) These Mummy Rice Krispie Treats are made with a classic Rice Krispie Treats recipe, drizzled with white chocolate and topped with candy eyes! These Mummies make a fun and delicious Halloween treat that everyone will love! Recipe by Kathryn's Kitchen Blog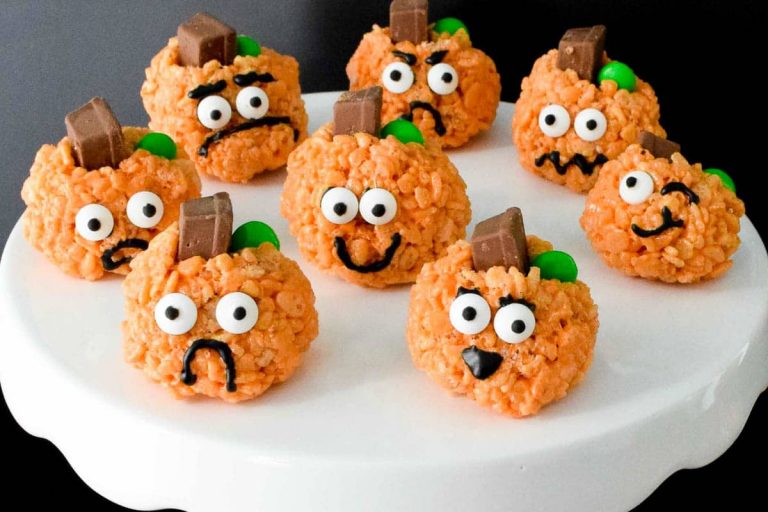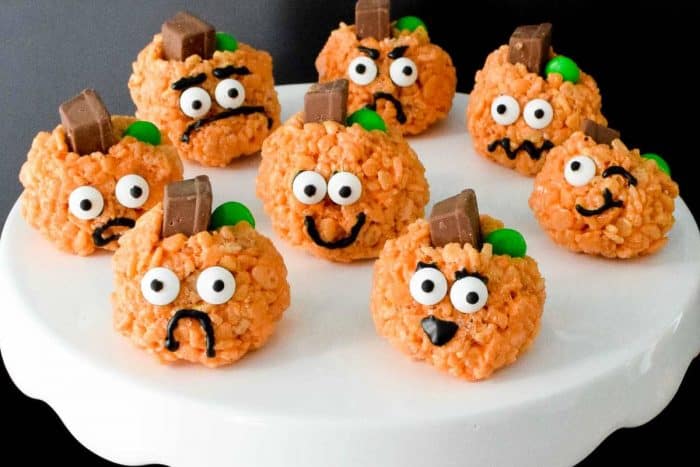 9) Rice Krispie treats pumpkins dyed orange then topped with a Kit Kat stem, M&M leaf, and cute candy faces to make the perfect Halloween dessert! Recipe by Cuts and Crumbles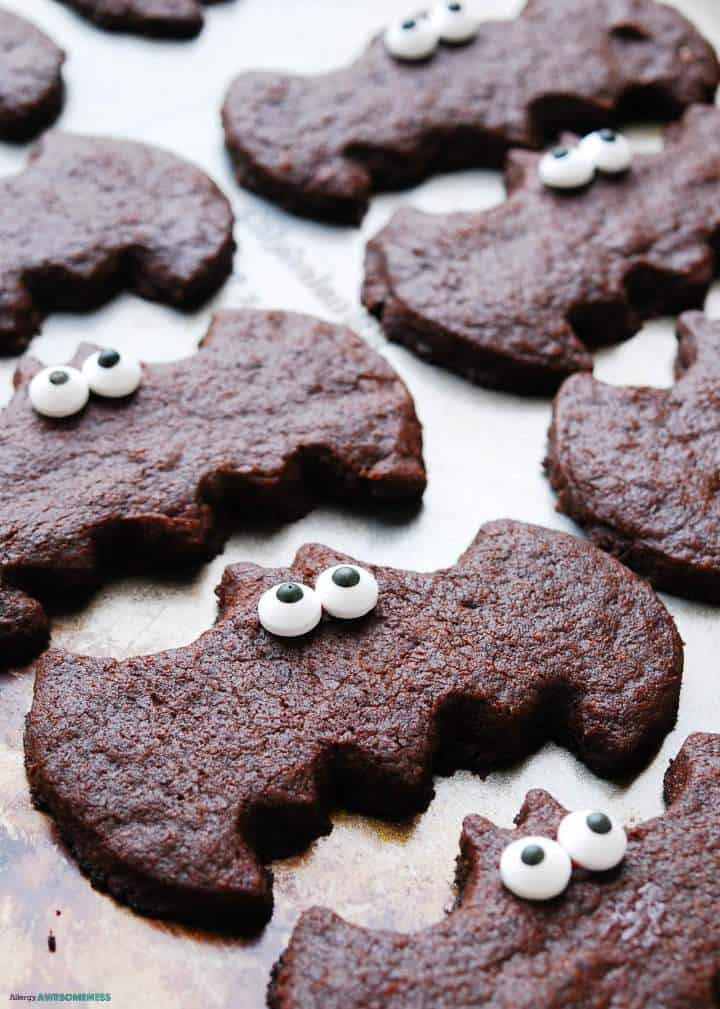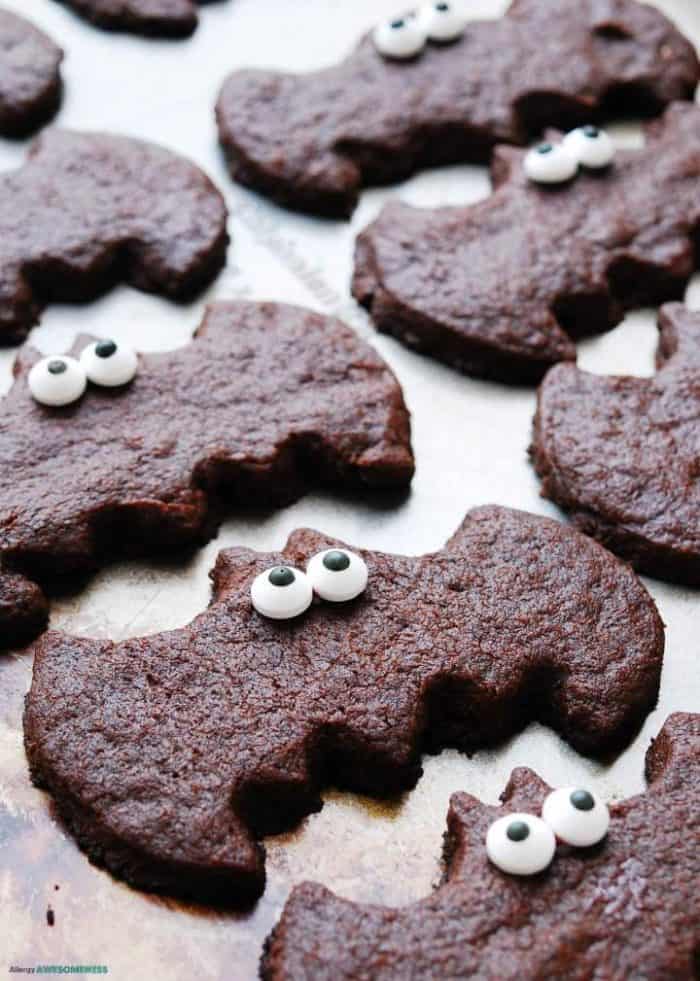 10) A chocolaty treat that's spooktacular. Kids can enjoy rolling and cutting out the shapes, just like regular sugar cookie dough, but with a fun chocolate twist. Recipe by Allergy Awesomeness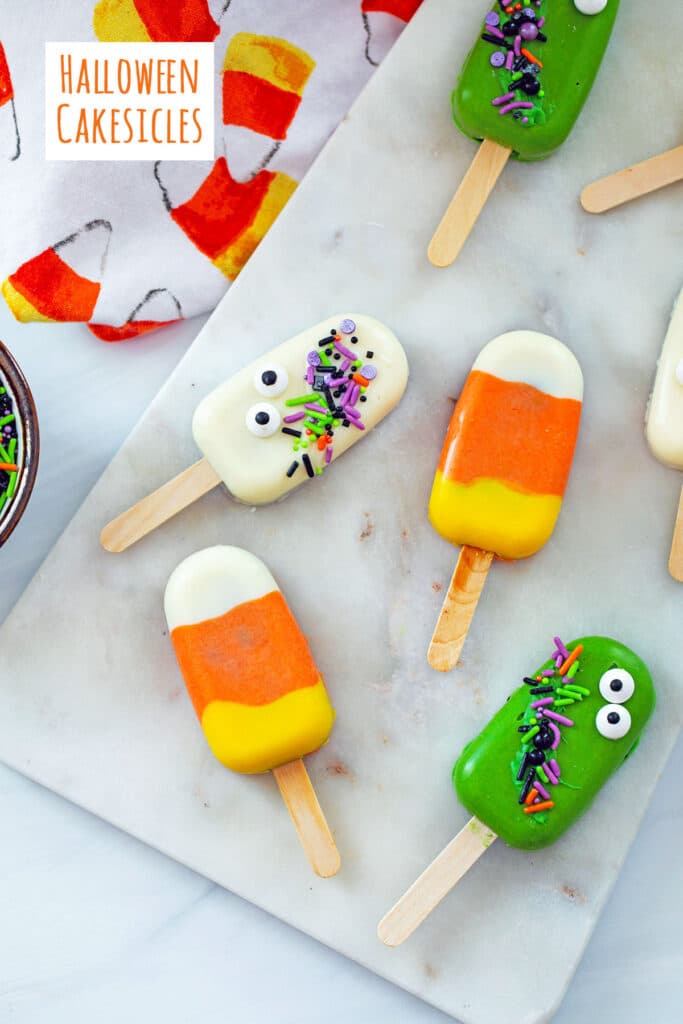 11) These Halloween Cakesicles are the cutest cake pop alternatives that can be customized in a ton of different ways and are a fun dessert to make with kids! Recipe by We Are Not Martha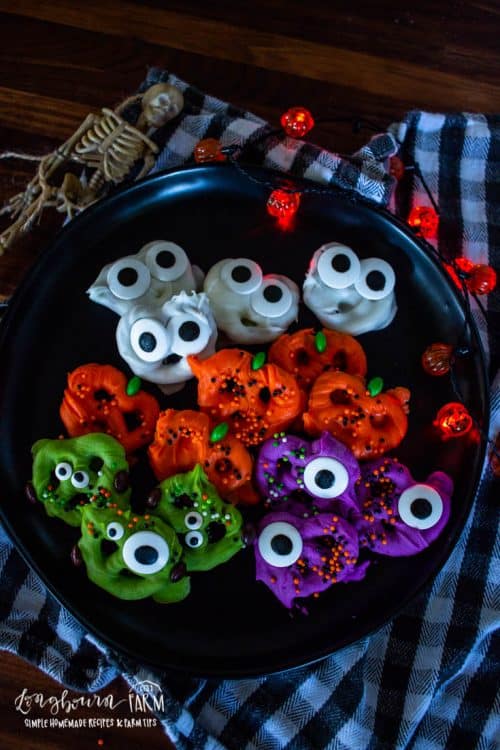 12) Halloween pretzels are a fun and festive holiday treat your family will love! Make them any design or color you want. Recipe by Longbourn Farm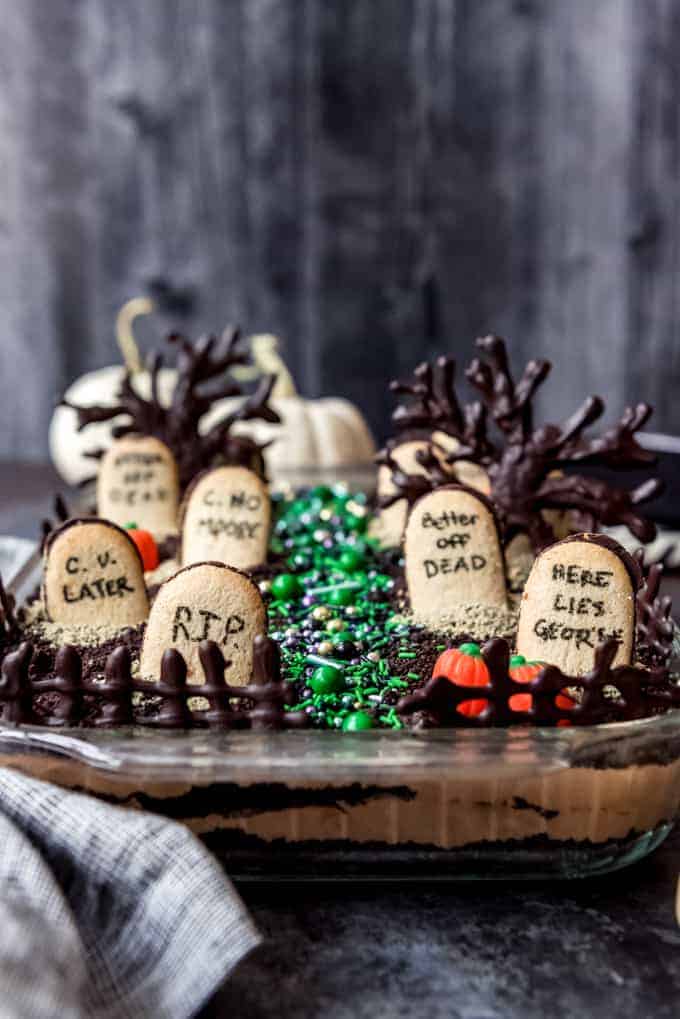 13) This spooky chocolate Graveyard Dirt Cake is a classic Halloween dessert beloved by kids and adults alike! But instead of using a pudding mix and Cool Whip, this version is made completely from scratch! Recipe by House of Nash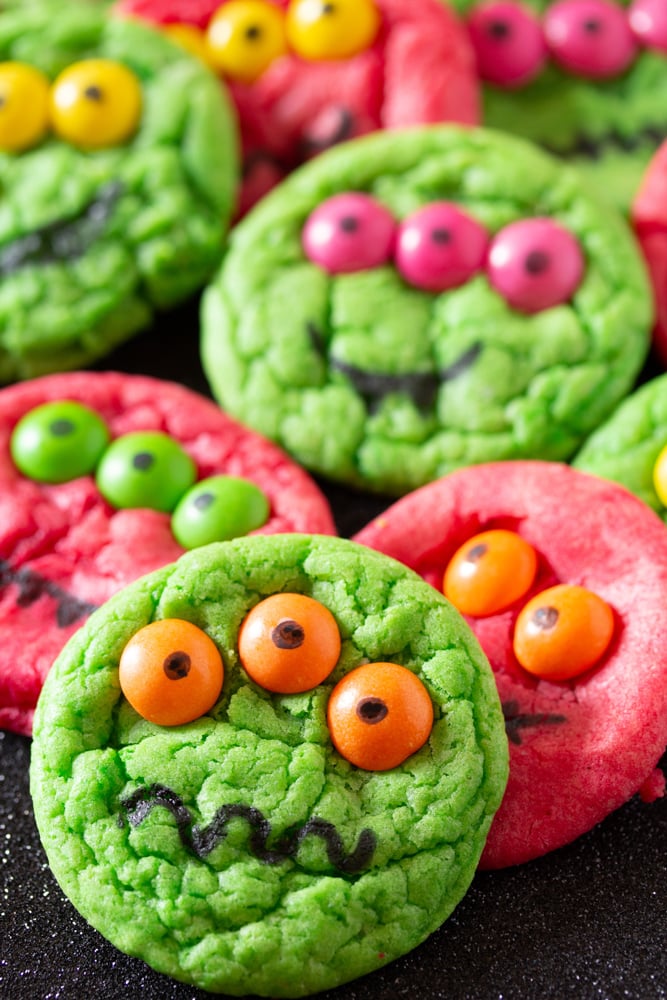 14) These Six-Ingredient Cake Mix Halloween Monster Cookies are the perfect 'scary' treat to bake with your kids. These Halloween cookies do not require special ingredients or difficult decorating techniques so anyone can make them. And you can customize them with different colors and candy! Recipe by I Knead to Eat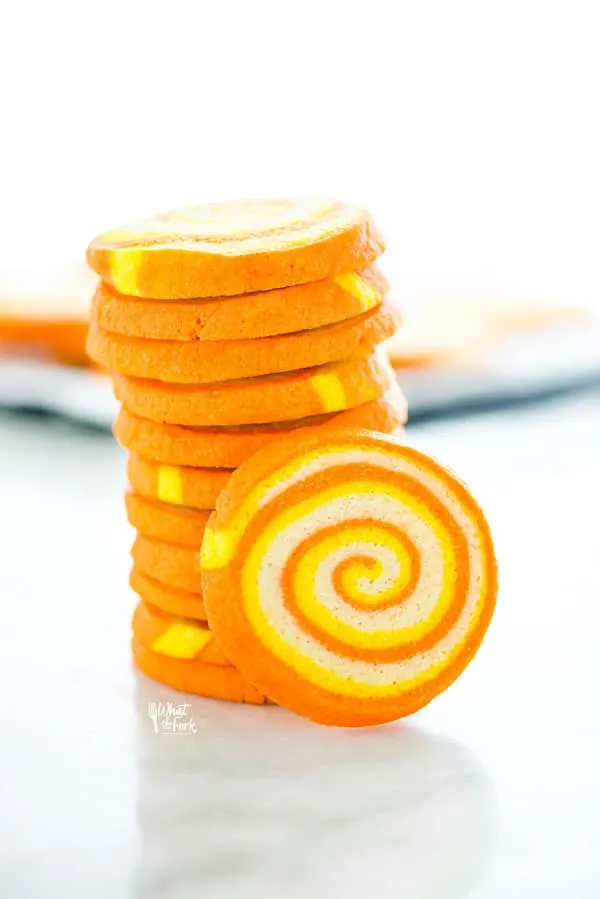 15) Gluten Free Candy Corn Pinwheel Cookies are festive Halloween cookies that taste like your favorite holiday slice and bake sugar cookies. Recip by What The Fork Blog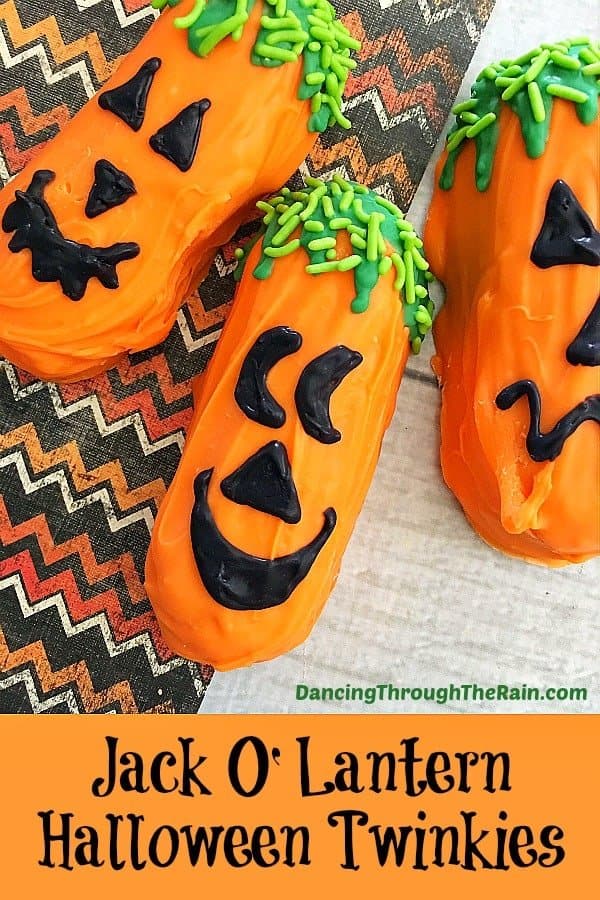 16) These fun Halloween Jack O Lantern Twinkies are the perfect finger food desserts for Halloween! Adorable and delicious! Recipe by Dancing Through the Rain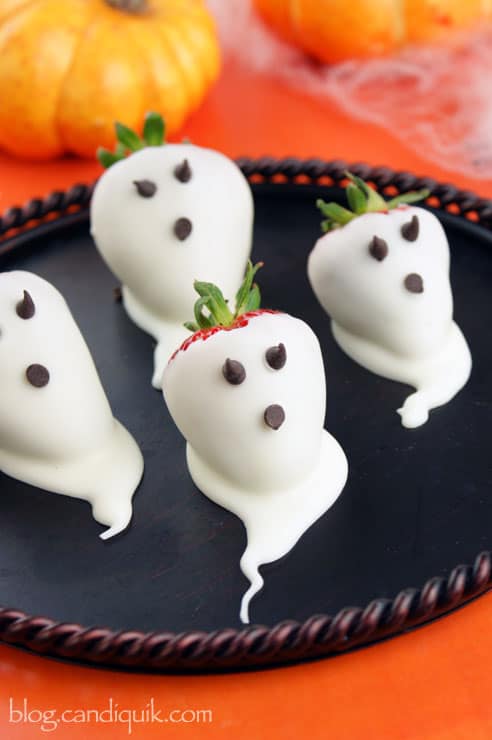 It doesn't get much better than a chocolate-dipped strawberry! These strawberry ghosts are cute, easy to make, and perfect for Halloween! Recipe by Miss Candiquik
Happy Halloween! Be safe and have loads of fun with your kids!