Chocolate Cinnamon Cheesecake
Easy to make, delicious and chocolatey, with a hint of cinnamon. I guarantee you're going to fall in love with this cheesecake. And it's so sinfully delicious, you might even think it's better than 'you know what'. 🙂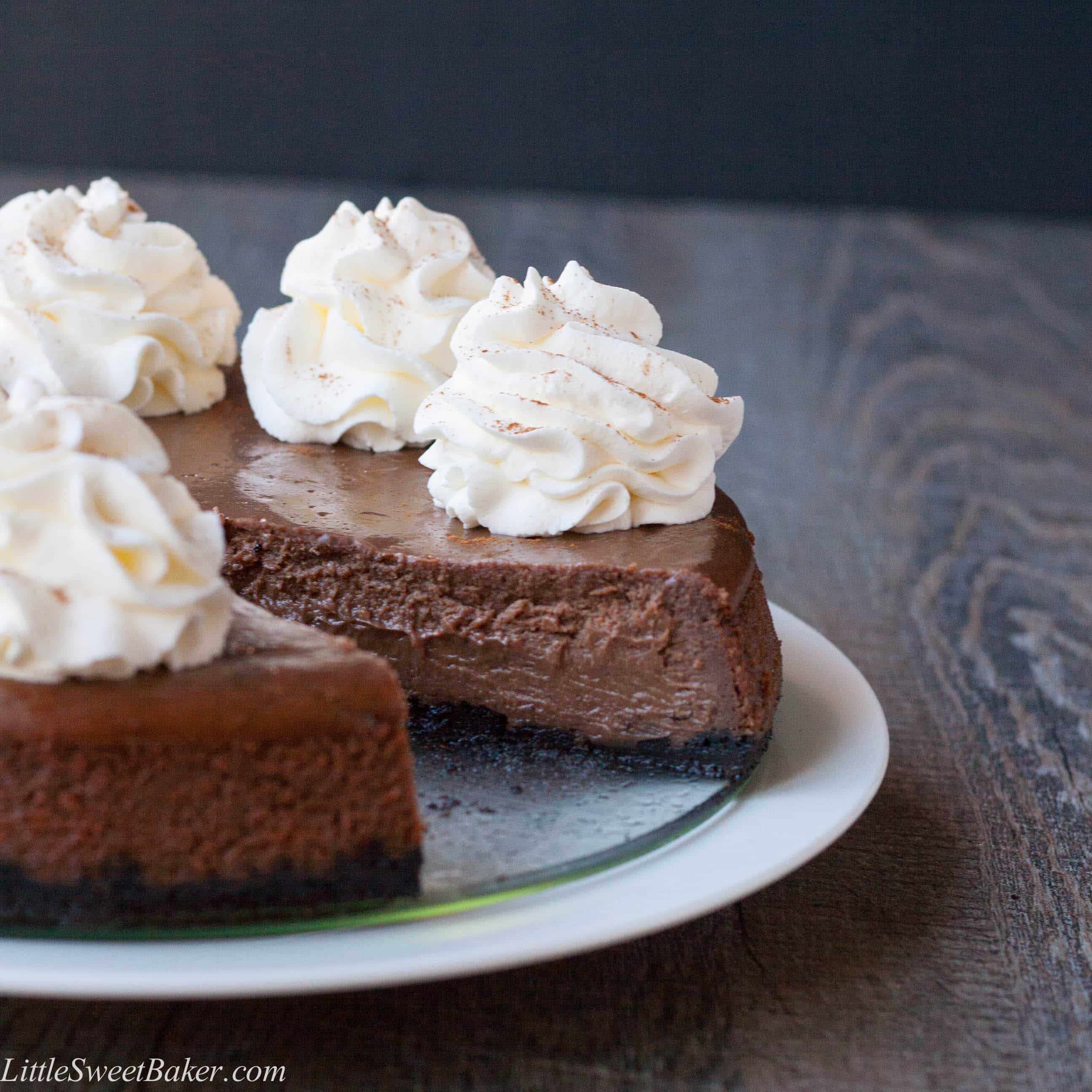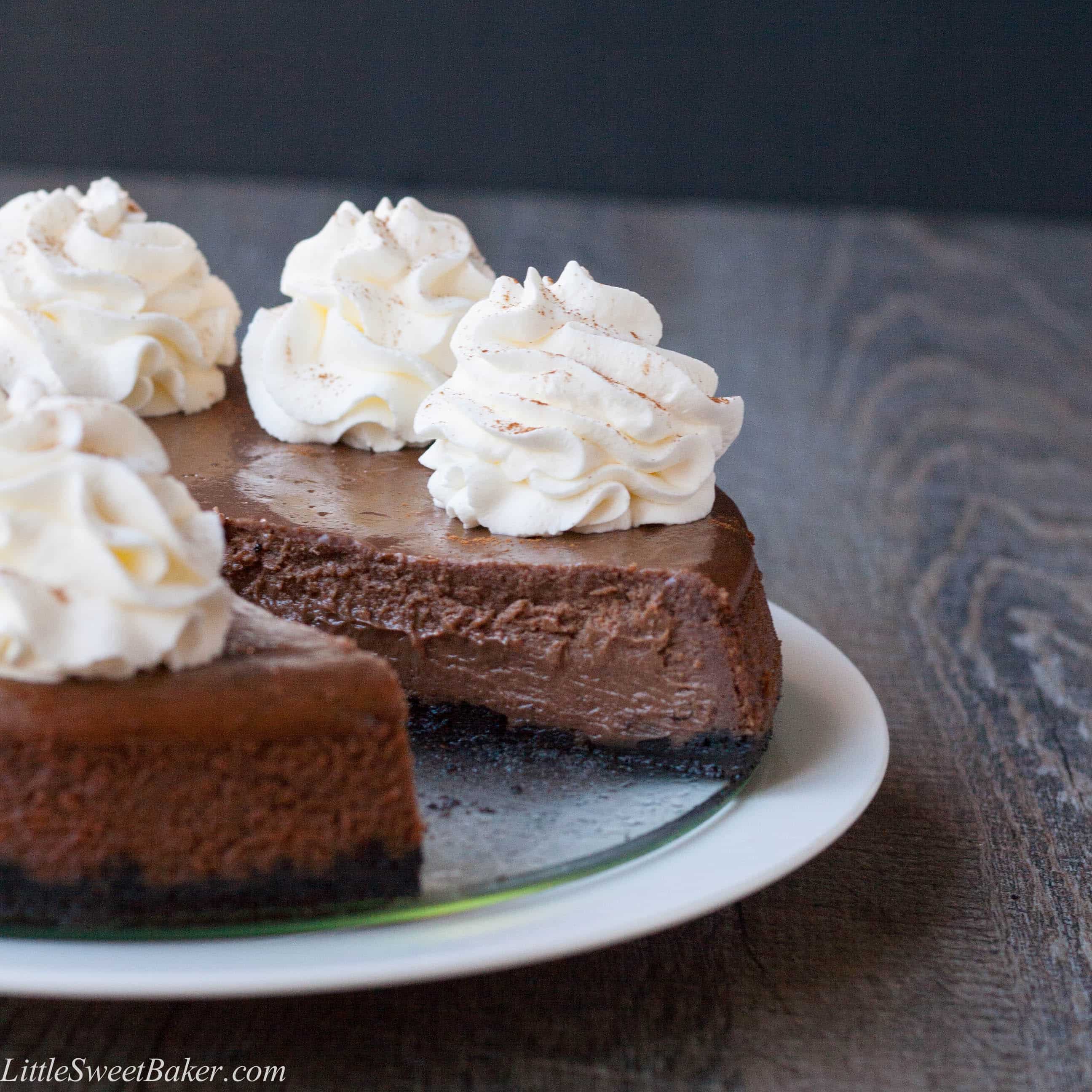 Last week was the Canadian Thanksgiving long weekend and I was originally planning on making a vanilla bean cheesecake with a wild blueberry compote. However, my baking plans changed while shopping at Wal-mart and stumbling across a 3-pack of Philadelphia's Chocolate Cream Cheese with a yummy recipe on the side. I was instantly sold, though I still plan to that vanilla bean cheesecake for another occasion. I honestly don't know of anyone who doesn't like cheesecake.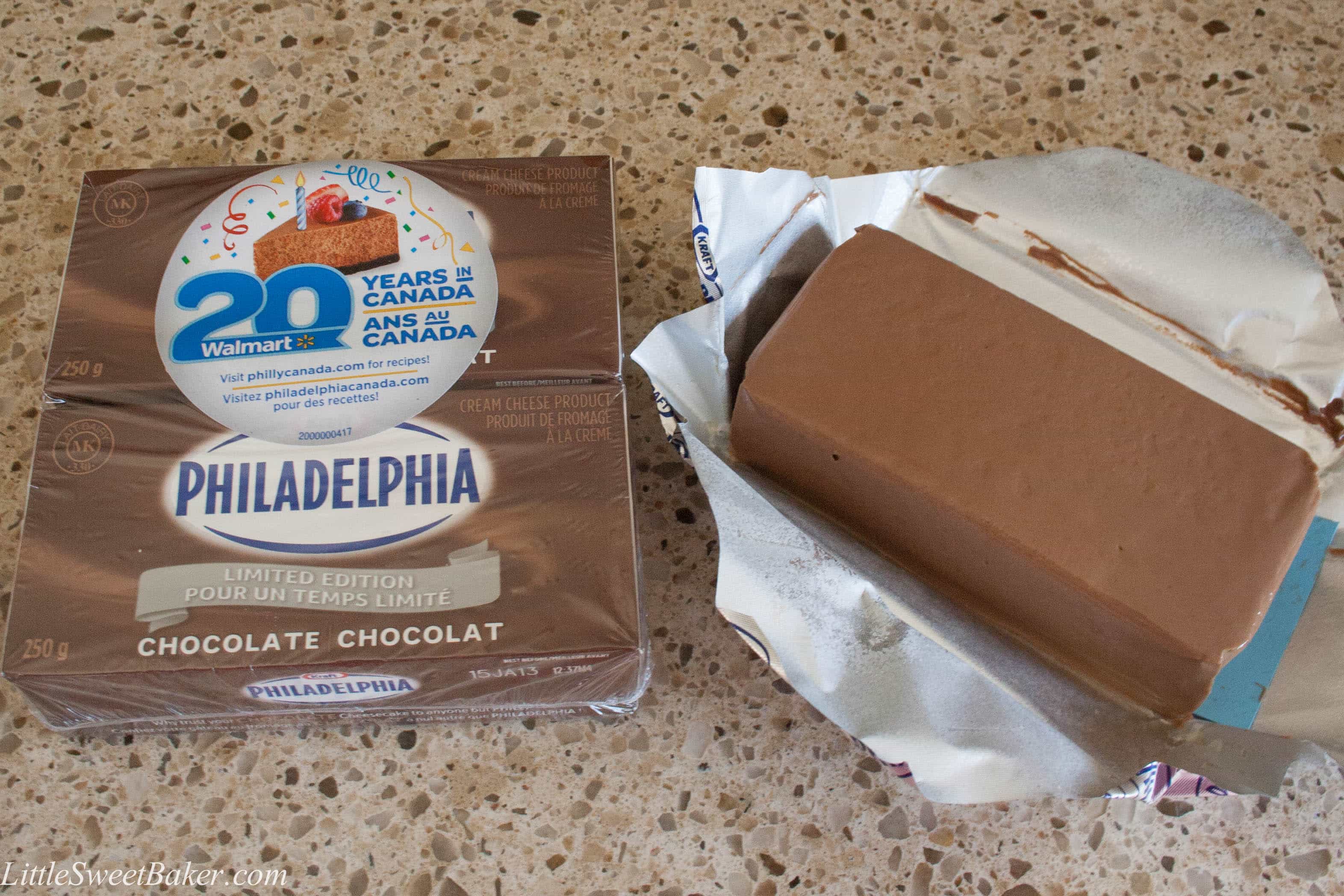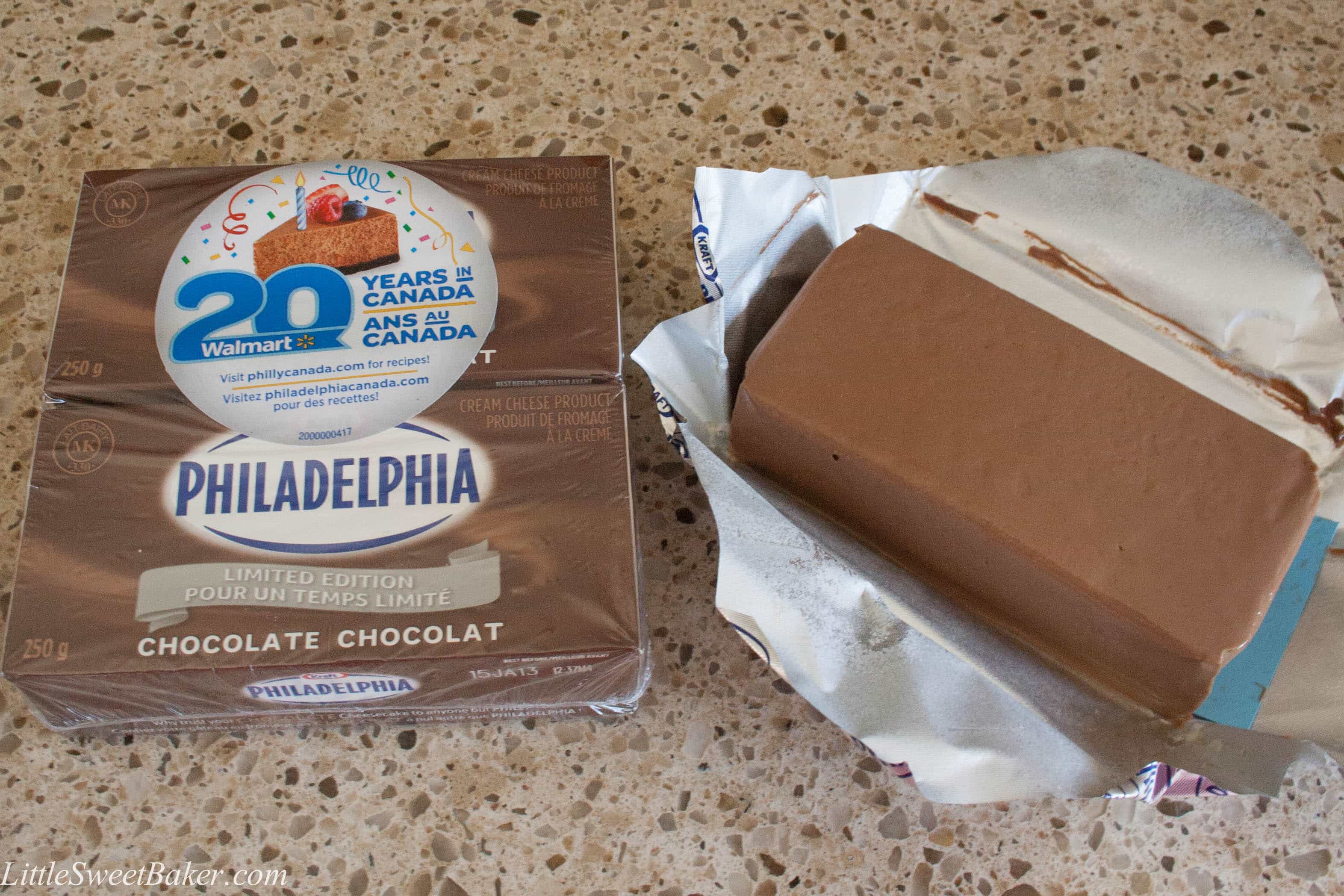 The recipe was super easy to follow, just butter, chocolate cookie crumbs, eggs and sugar. What makes this recipe so simple is that the chocolate is already part of the cream cheese,so half the work is already done for you. This cheesecake will take you less than 1 hour to make from start to finish, just 10-15 minutes of prep, and 40-45 minutes bake time. I added the cinnamon for some flare and I'm so glad I did. The fragrance and taste of the cinnamon mixed with the chocolate is amazing. You can omit the cinnamon if you are not a fan, but I highly recommend adding it. The one teaspoon I added to the batter is just the right amount. It's not overpowering or spicy, it just adds a heavenly fragrance and taste that pairs so well with the chocolate. The package of 3 is a limited edition, but the single 250g round container is always available.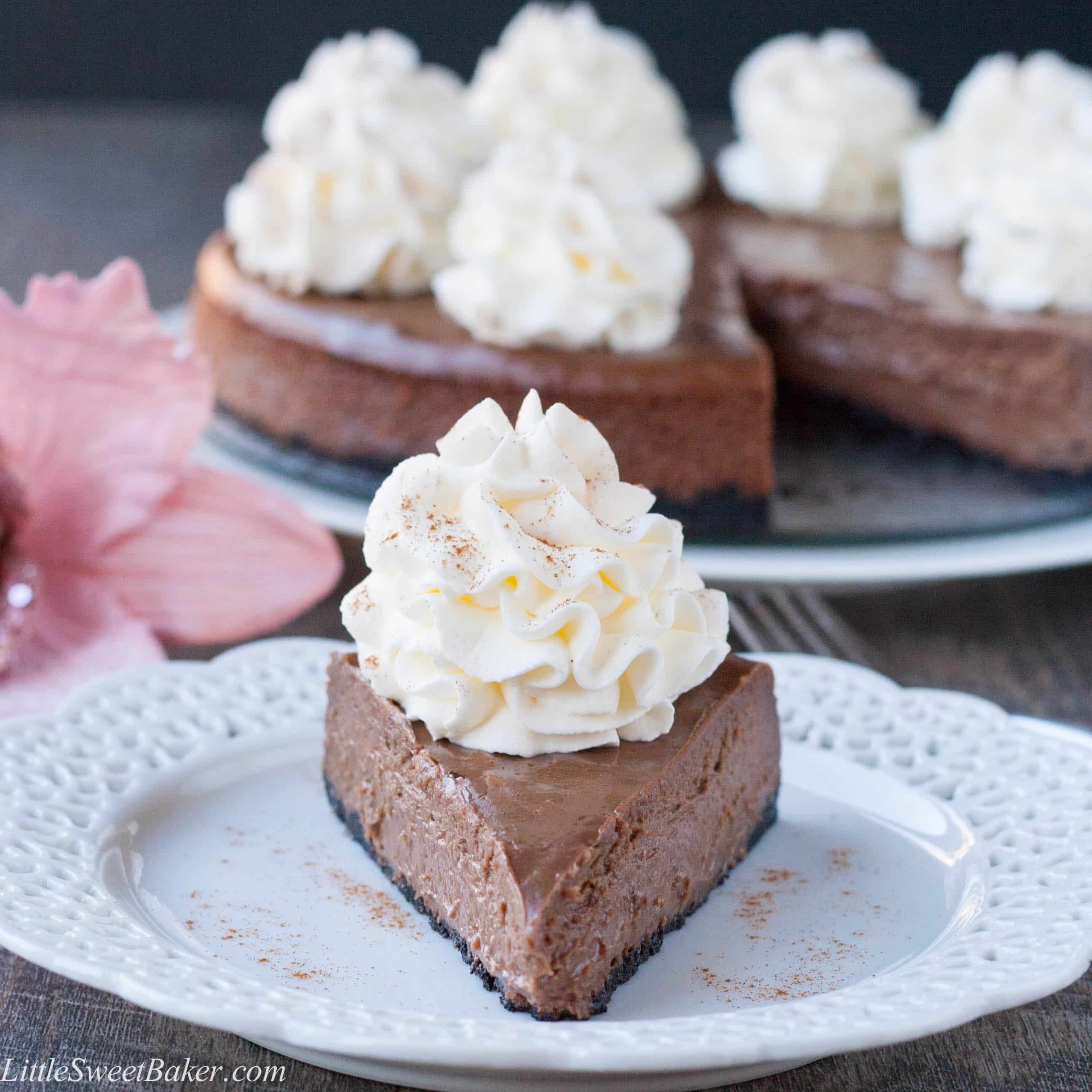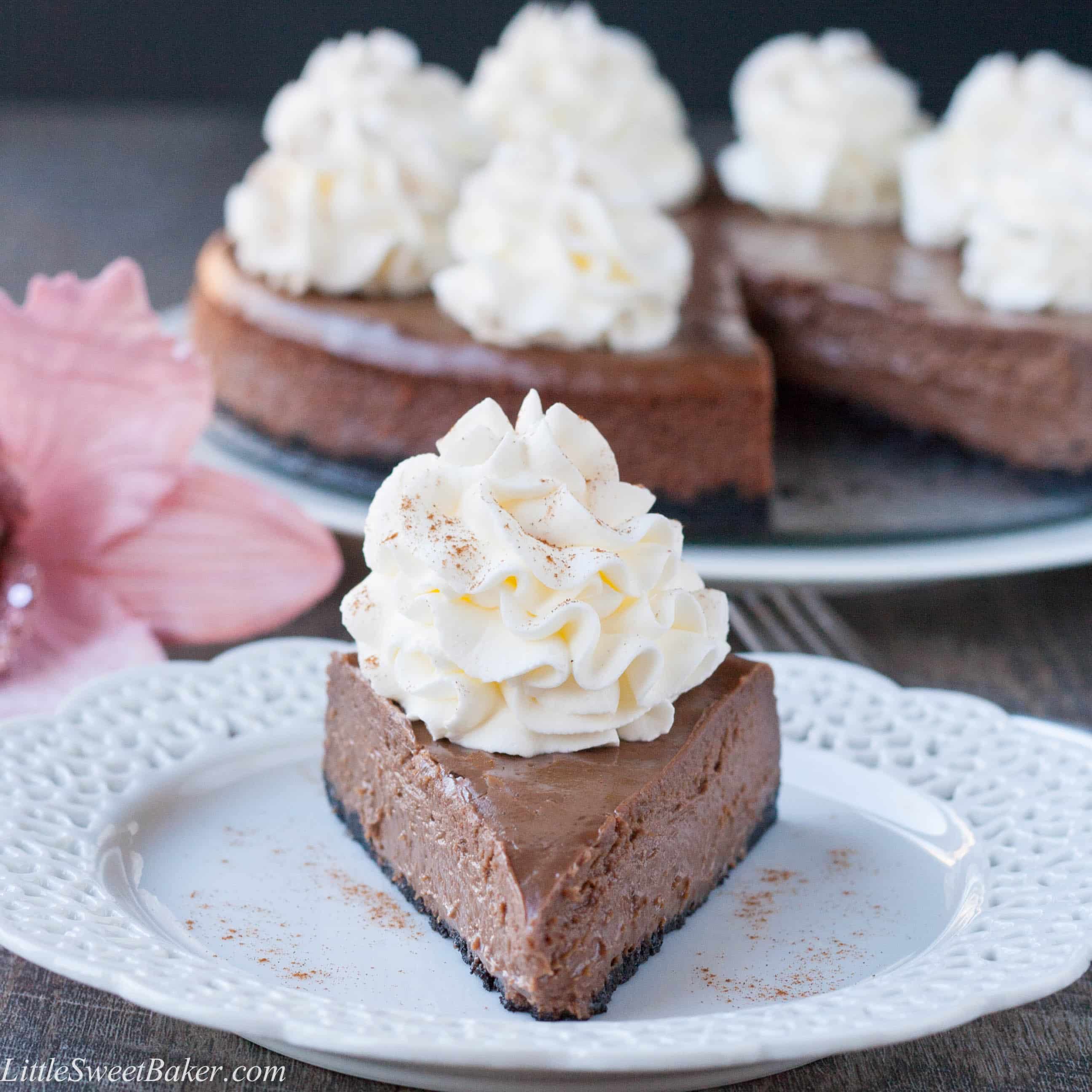 Imagine this, creamy, velvety cheesecake, melting-in-your-mouth as the smooth chocolate flavor caresses your palette. And if that wasn't enough, you have the aroma of cinnamon stimulating your senses. This cheesecake is so good, I'd even say it's heavenly.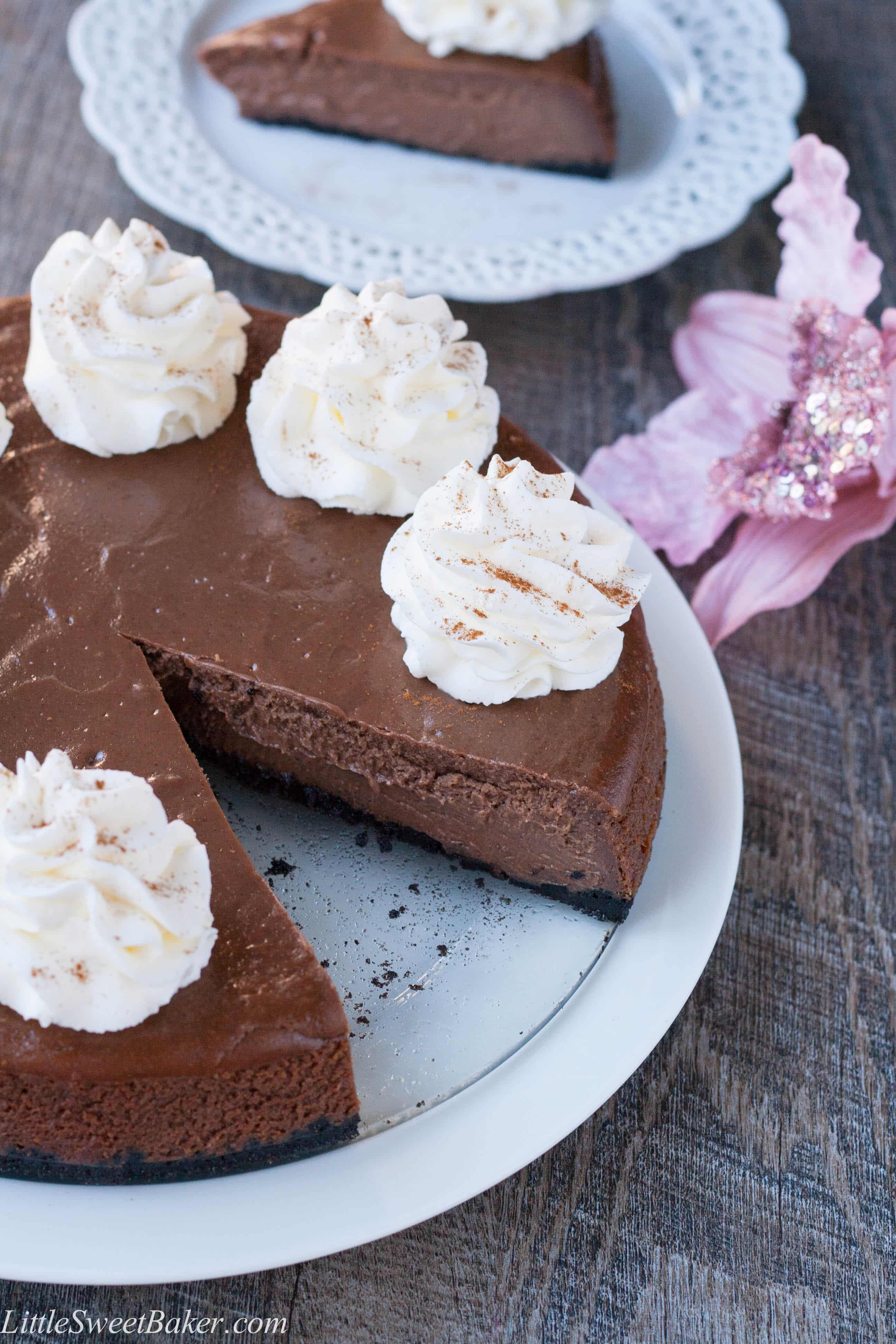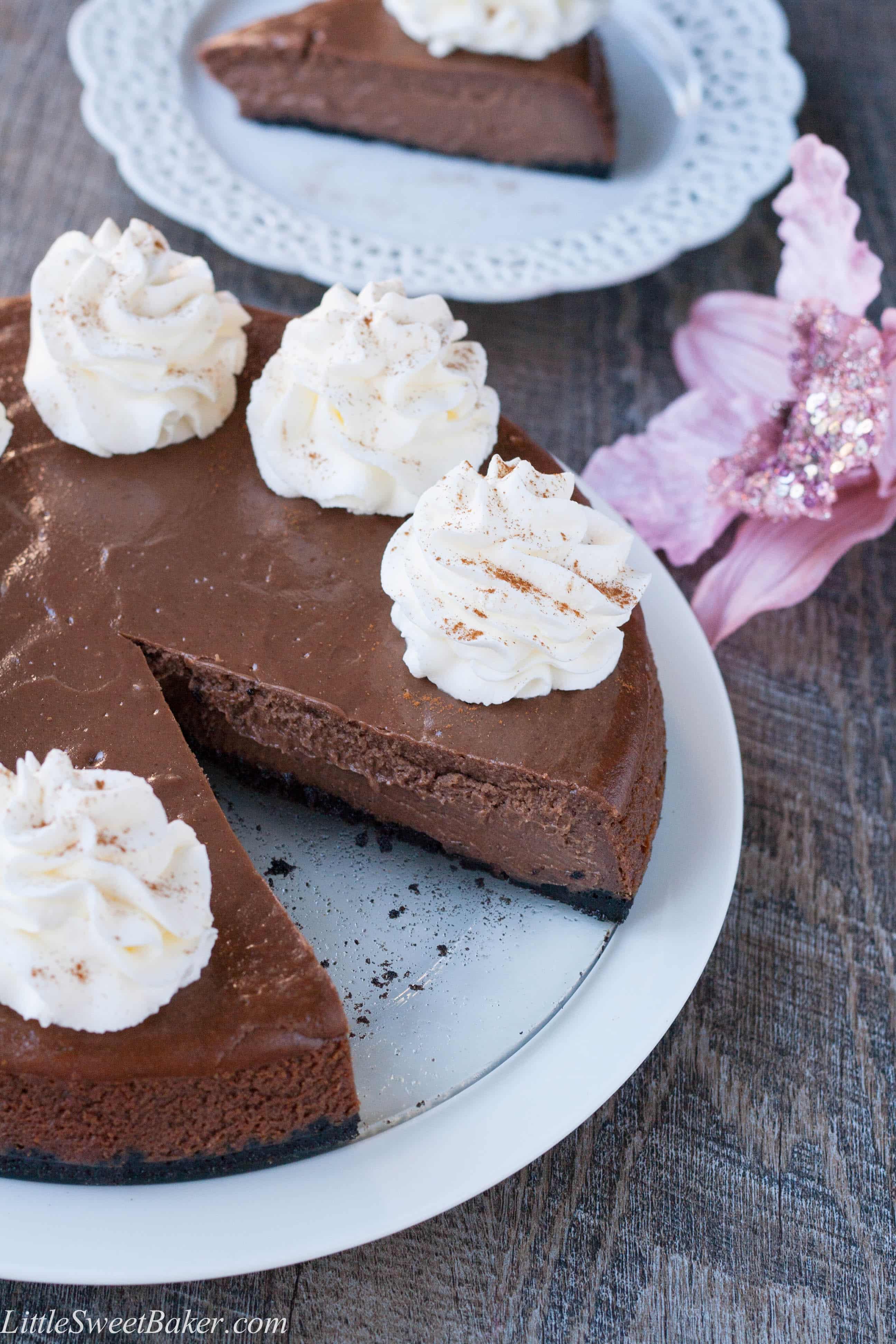 Recipe adapted from Philadelphia.
Print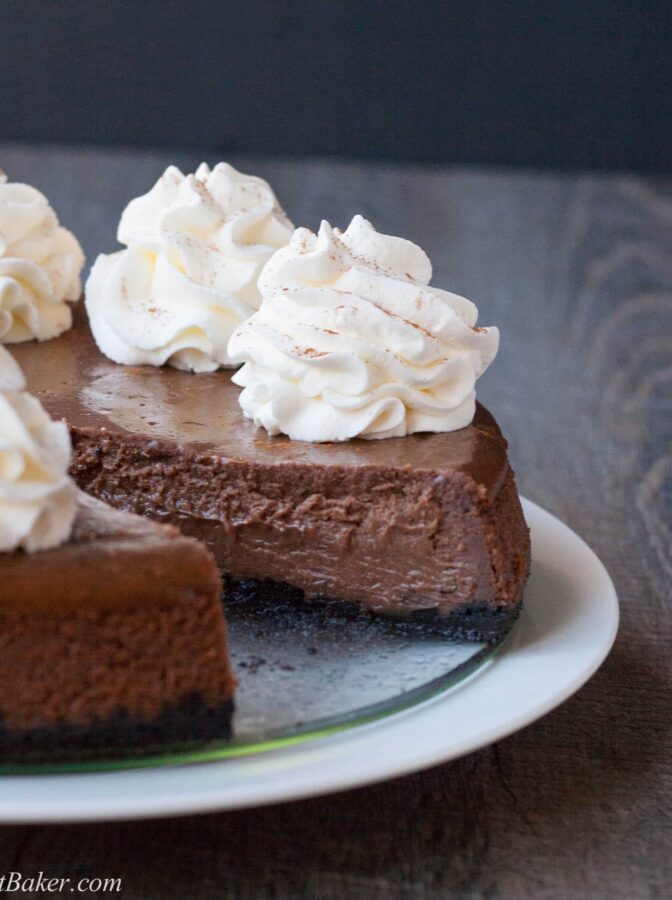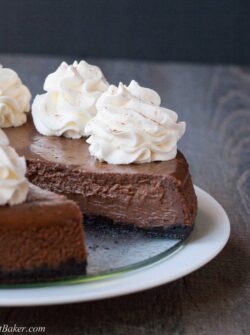 Chocolate Cinnamon Cheesecake
Author: Lily Ernst
Prep Time: 15 min
Cook Time: 45 min
Total Time: 1 hour
Yield: 8-10 1x
Category: dessert
Method: bake
Cuisine: American
---
Description
This cheesecake is incredibly chocolaty and velvety-smooth with a hint of cinnamon.
---
1 & 1/4 cup chocolate cookie baking crumbs
3 tbsp melted butter
3 pkgs (250g each) Philadelphia Chocolate Cream Cheese, softened
3/4 cup sugar
1 tsp ground cinnamon
3 eggs
---
Instructions
Preheat oven to 350°F. Toss the cookie crumbs with the melted butter and press onto the bottom of a 9-inch springform pan.
Using a handheld mixer, beat the cream cheese with the sugar and cinnamon until well blended. Add the eggs, one at a time until just combined and smooth.
Pour over crust and bake for 40-45 minutes or until the edges looks dull and there is 2-3 inches of the center that is still wobbly. Remove from the oven and run a thin knife around the edges to loosen cake. Cool before removing the rim. Refrigerate for 4 hours.
---
Notes
Top with whipped cream and a dusting of cinnamon or cocoa powder before serving.
Keywords: chocolate cheesecake recipe, easy chocolate cheesecake, chocolate cinnamon cheesecake