Healthy Blueberry Muffins
These healthy blueberry muffins are soft, moist and delicious! They are made with whole wheat flour and Greek yogurt, and naturally sweetened with maple syrup. They only take 15 minutes to prepare and 20 minutes to bake.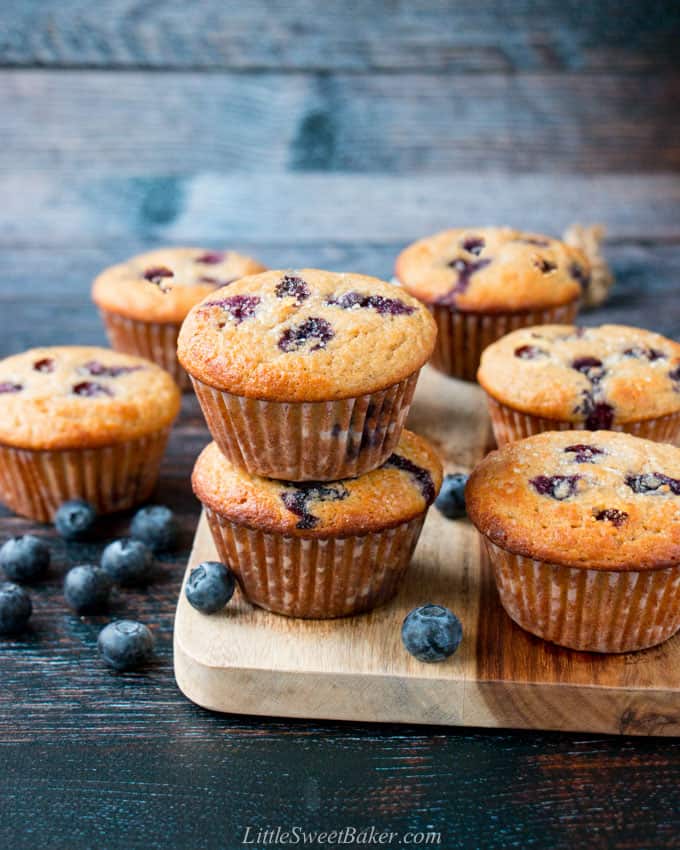 As usual, I overindulged during the holidays and now I'm trying to get back to my normal weight (and then some). However, I still need to have a sweet treat every now and then because life is too short to live without it, even if it is just for a short period of time. Perhaps I'm just that weak because I honestly can't live without the taste of sugar. However, these healthy blueberry muffins certainly help satisfy that craving. They taste amazing and I can enjoy them guilt-free!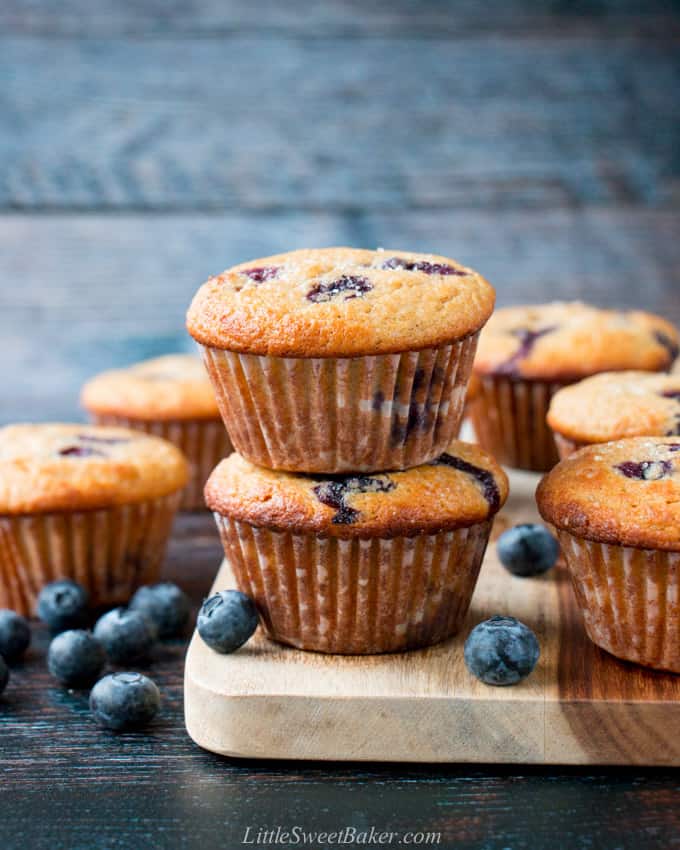 Why this recipe is so great:
Made with all healthy ingredients – This recipe is made with 100% whole wheat flour, is 100% naturally sweetened, and contains a healthy fat. There is protein added from the Greek yogurt and it's packed with antioxidant-rich blueberries.
Quick and easy to make – This recipe is completely made by hand. All you have to do is mix your wet and dry ingredients separately, combine and then bake.
Tastes anything but healthy – Don't let the term "healthy" fool you into thinking these muffins taste like cardboard. They are soft, moist, fluffy and full of flavor. The scent of maple and cinnamon is intoxicating. They are just sweet enough and bursting with wholesome blueberries.
How to make healthy blueberry muffins: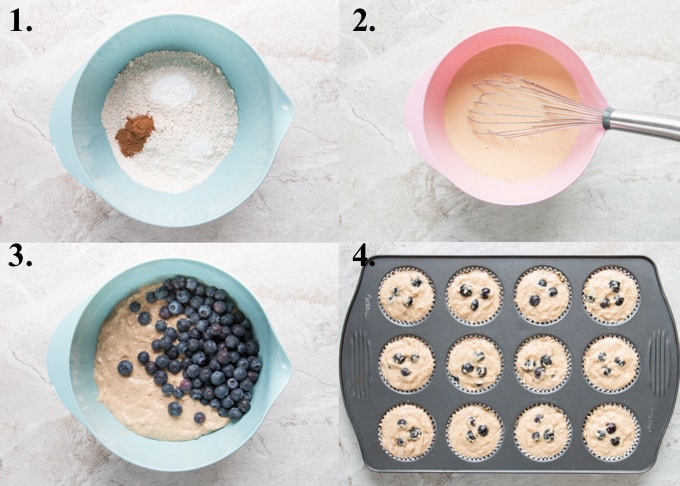 In a large bowl, toss together the whole wheat pastry flour, baking powder, ground cinnamon, and salt. Set aside.
In a medium bowl, whisk together the avocado oil (or extra-virgin olive oil), maple syrup (or honey), plain Greek yogurt, and vanilla extract.
Add the wet ingredients to the dry ingredients and stir together until just combined. Fold in the blueberries.
Divide the batter into a paper-lined muffin pan. Bake at 400F for 18-20 minutes or until a toothpick inserted into the center comes out clean.
Substitutions:
Whole wheat pastry flour – You can substitute with white whole wheat flour or half and half regular whole wheat flour and all-purpose flour.
Avocado oil – You can replace with extra-virgin olive oil, vegetable oil or melted unsalted butter.
Maple syrup – You can use honey as well, but the maple syrup flavor pairs really well with the cinnamon and whole wheat flour in this recipe.
Greek yogurt – You can use Skyr or any kind of thick yogurt.
Blueberries – Fresh is best, but you can use frozen blueberries. Do not thaw and just add a few extra minutes to the baking time.
FAQ:
How to store – The muffins can be stored in an airtight container at room temperature for up to 2 days or up to 5 days in the fridge.
How to make in advance – The muffins are best the day of, but if you are pressed for time, you can make them one day in advance.
How to freeze – Place the completely cooled muffins in a freezer-friendly container or ziplock bag, label and date, and store in the freezer for up to 3 months. Thaw overnight in the fridge and reheat in the oven at 350F for 5-10 minutes.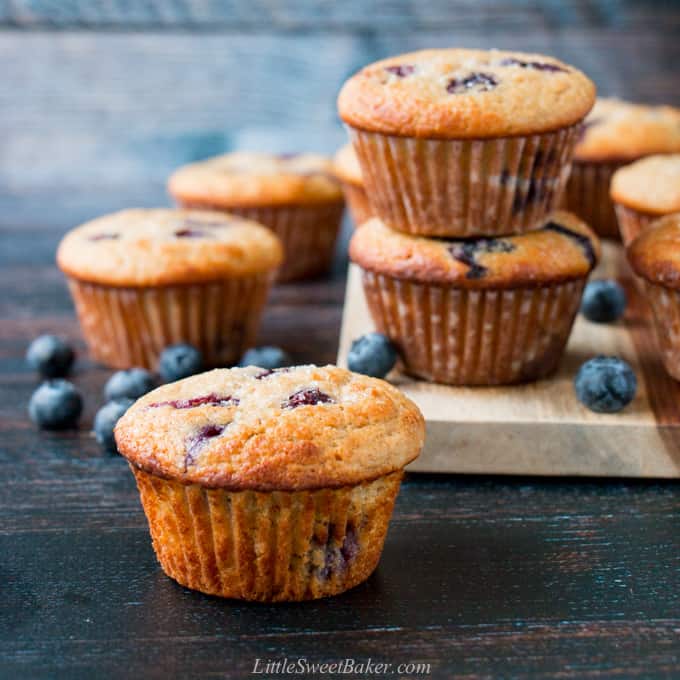 You might also like: